BMW deploys Red Hat OpenShift container platform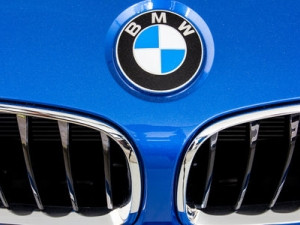 Open source solutions provider Red Hat says the BMW Group has deployed the Red Hat OpenShift container platform to support its delivery of business applications and services.
This was revealed at the annual Red Hat Summit taking place this week in Boston.
The automobile manufacturer has rolled out the Red Hat container platform in its enterprise data centre in Germany. It will initially be focused on supporting BMW's ConnectedDrive application.
ConnectedDrive is a personal mobility assistant in an iOS app which helps users while they are driving and controls their car while they are away from it. The app gives users information on the 'health' of the car, as well as relevant information such as weather and traffic conditions. It personalises itself to specific needs as it learns from the user's driving habits.
Due to the nature of the app, it goes through periods of receiving large amounts of service requests, such as in the morning when people are driving to work. The OpenShift container platform helps with this.
"After the decomposition of traditional applications into micro-services running on containers, Red Hat OpenShift container platform enables the BMW Group to do point scaling to adjust loads to peaks and troughs in demand, and to deliver the continuous service that today's consumers expect," explains Red Hat.
"The BMW Group shows just how an organisation can embrace agile methodologies and modern container technologies to deliver business value and an enhanced customer experience," says Ashesh Badani, OpenShift, Red Hat VP and GM.
"Seeing a business streamline the application development process, from creation to deployment, is key to enterprise-level digital transformation and a trend that we hope to see more and more, especially as other organisations follow the example of trailblazers like the BMW Group."