App developers not building what business needs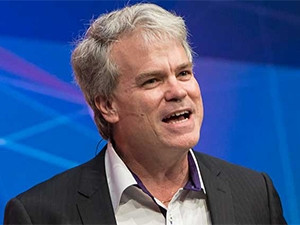 A digital transformation is underway in mobile IT: 'meeting' people where they happen to be, on whatever device they are currently using.
Gartner fellow David Willis told reporters at his organisation's symposium in Cape Town this week that computing used to reach only 10 to 20% of those in the workplace. Nowadays, at least half of the workforce could be connected because they have their mobile device with them all the time.
Willis, the chief of research for mobility and digital workplace, said this presented new challenges for businesses, such as what is a good governance model? What about applications? And which workers were the most important?
Willis said mobile devices limited users to a small screen, and often there wasn't a keyboard. He said while this represented a 'slimming down' in options, it became, paradoxically, 'sort of liberating'.
"Pharmaceutical companies in the US are now moving from providing PCs to every salesperson to providing tablets, precisely because they wan to focus them on what they need to do, and not on a broad sweep of capabilities. They don't want them writing customers' contracts, or creating custom collateral for specific clients, they want them out in the field, selling in the model they deliver."
Apps fall short
Meanwhile, Willis said he believed there was a skills gap in that developers are not building the applications that business needed. He anticipated a massive backlog for developers as business users requested new mobile applications.
Intelligent businesses have been able to understand what mobile users need immediately, said Willis, using the app store and its multitude of applications as an example. These apps however, only provide a small slice of what the user needs and represent a 'slicing apart of capabilities'.
He contrasted this with monolithic enterprise resource planning applications that took a decade to roll out and had a lifespan of perhaps 30 years. This meant a response time measured in years, but with apps the iteration time was measured in weeks.
"We're delivering a lot less functionality than we did in the enterprise computing world even though the demands are much higher," he said.
We're delivering a lot less functionality than we did in the enterprise computing world even though the demands are much higher.

- Gartner fellow David Willis
He added that there were some encouraging signs, such as Microsoft's acquisition of a company called Xamarin, which gave developers familiar with Visual Studio and .Net the ability to create applications, not just for Windows devices, but also for IoS and for Android devices. The multi-platform approach indicated that Microsoft had recognised it was not going to own the device, and was rather delivering applications and data to whatever device the user may have.
Mobile users, noted Willis, were highly impatient and would only wait about three seconds for a response. They'd also only dig down three screens. "It's getting harder to deliver general purpose applications in the current model. You have to know what the user intent is."
He said new millennial hires had always had the Internet or some kind of mobile device and thus entered the workforce with the expectation that it was going to be as easy and seamless to access their device and get to work.
But he also noted that while mobile devices made employees more accessible to their managers, this didn't mean you had to respond to a phone call at 2am, and suggested organisations have a policy governing when an employee was expected to be available.