Sentech unveils free satellite TV
The state's signal distributor launches Freevision, its rebranded and revamped free-to-air TV platform featuring over 50 channels.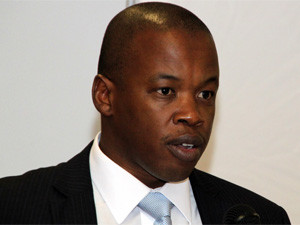 Sentech officially launched its universal access direct-to-home satellite platform service today, unveiling over 50 channels - including 15 audio (radio) stations.
This comes about a month after the state signal distributor rebranded its failed Vivid platform as Freevision - making the open access platform available to third-party service providers to offer more choice to viewers - and about two weeks after etv sister company Platco Digital unwrapped its own no-subscription satellite offering, OpenView HD.
Freevision will make use of Intelsat's IS-20 - the same satellite MultiChoice's pay-TV offering DStv uses - which means many subscribers will be able to use their existing dish setup to receive Sentech's bouquet.
Sentech says the service will be available to South Africans at a once-off cost of R1 350 (for a Freevision decoder, dish and installation), and will feature channel sets in six categories: free-to-air broadcasters; community broadcasters; entertainment channels; news and current affairs channels; educational channels, special interest channels and audio channels.
The free-to-air category currently includes state broadcaster SA Broadcasting Corporation (SABC) and etv, SA's first private commercial free-to-air broadcaster. Community broadcasters on board so far include Alex TV, Tshwane TV, Cape TV, Bay TV, Soweto TV and 1 KZN (Kwa-Zulu Natal).
Sentech CEO Dr Setumo Mohapi stressed that, in accordance with government's 1998 white paper of broadcasting policy, Freevision will be a truly open access platform. "Some [broadcasters] want to operate separately, but may want some of our services without being directly connected to us. There may be pay-TV providers that want to use the platform as well - or those who are currently awaiting their licence (like Close TV or Siyaya Free To Air). We say 'ok - we can work with you'."
According to set-top box (decoder) manufacturer ABT, there are currently four on board. However, Mohapi says Sentech is open to other manufacturers that may wish to produce decoders for Freevision.
He adds that affordability is key in Sentech's latest offering - to which the state entity has taken a completely different approach than it did with Vivid, which he admits failed to deliver. He says, for this reason, Sentech decided the standard Freevision set-top box will come out without all the bells and whistles. "It will be SD and the basic box has no Ethernet. If consumers want something more, that is ok too, they can get a higher level box, but affordability is the chief thing."
He says Sentech would continue to work with industry to the end of bringing the cost down.
Sentech chairperson Thabo Mongake says today's launch was a "history making event" that marks a milestone in SA's quest to bridge the digital divide.
"Many fellow citizens have no access to free-to-air TV and one of the elementary parts of this launch is to ensure we remedy that situation. We strongly believe this launch is necessary in that it will enhance the growth of the broadcasting sector and allow South Africans to explore new business streams. Sentech believes it will improve the digital multichannel distribution landscape."