New CEO for Huawei SA
Huawei has appointed Wilson Liu to head up its local operations.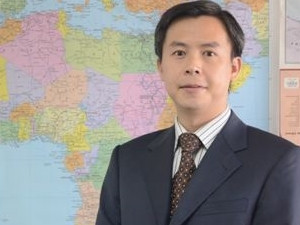 Huawei has announced the appointment of Wilson Liu as the new CEO of Huawei SA.
The company says in a statement that Liu will be responsible for its day-to-day business operations and will drive a market development strategy for SA's rapidly changing local market ecosystem.
Huawei says one of its key business strategies is to increase its localisation rate in every market in which it operates. "Huawei is committed to contributing to SA's ICT industry as a local partner and long-term investor by collaborating with local vendors and suppliers across the industry value chain," says the statement.
According to Liu, SA is an important strategic market for Huawei, as the company believes its growth in the market is intertwined with the overall sustainable development of a region that holds substantial potential for ICT innovation and growth. "We recognise the integral role that ICT plays in driving socio-economic development and enriching people's daily lives, which is why we are committed to being a long-term investor in SA through our contributions to job creation, knowledge transfers, local innovation and local talent development," says Liu.
Liu joined Huawei in 2000 and has held a number of senior management positions with the company, including CEO for both Huawei Oman and Huawei United Arab Emirates. He also served as a senior technical instructor at Huawei University, in China, an advanced training centre dedicated to skills and knowledge training and development for employees.