Bitcoin set to disrupt SA market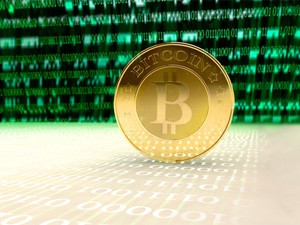 The use of Bitcoin in SA - as an alternative to the rand - is set to take off as more services are created, awareness grows, and mainstream online stores start accepting the virtual currency.
This will disrupt traditional financial payment systems, which are seen as costly and outdated. Yet, wide-spread adoption of Bitcoin is not without its hindrances, such as the time a transaction takes to settle, hack attacks, and possible interference by government regulators.
Bitcoin was created as an alternative to physical currency in January 2009 by Satoshi Nakamoto, although there are doubts as to whether this is his real name. The virtual currency allows users to send payments within a decentralised, peer-to-peer network without the need for a clearing house. However, unlike banks, Bitcoin third-party accounts are not regulated.
By design, the supply of Bitcoins cannot exceed 21 million and there are more than 12.4 million units currently in circulation, according to Bitcoincharts, a Web site that tracks activity across exchanges.
Early days
Sonya Kuhnel, founder of local entity Bitcoin Payments, says the fact that it is so cheap, secure and quick to do Bitcoin transactions is appealing to developing countries, such as SA.
Kuhnel says, although in its infancy, Bitcoin is attracting the big players. "Even with the volatility of the Bitcoin price and the recent negative media coverage Bitcoin is getting, people still believe the digital currency is here to stay and make a huge impact on how we do business in the future."
Virtual currencies represent one of the most important technical and economic innovations of our time and are redefining payment systems, says Kuhnel. "Digital currencies introduce advancements in electronic payments and money transfers, reducing costs for business around the world, lowering the risk of fraud, increasing consumer privacy and expanding the market for consumer financial products in a worldwide basis."
Bitcoin enthusiast Haroun Kola says a growth in awareness, continued currency volatility, more services and more outlets at which to spend Bitcoins will boost is popularity. He adds services such as 37 Coins, which allows users to trade via SMS, will also extend the currency's reach in SA, which has a low level of Internet penetration.
Kola notes SA tends to be two to three years behind global trends, but the currency is primed to gain traction locally. He says when its benefits are extended to the unbanked it will take off in a "big way".
Additional outlets to spend the currency, such as through online retailers, will also speed up adoption, says Kola. He anticipates a site such as Kalahari.com offering the option in six months' time.
Despite its promise, use of the currency is still quite small locally, with only between 10 and 20 coins exchanged each day, notes Kola. He says although this provides an indication of the size of the market, it is not an accurate depiction of the user base, for which no figures are available.
According to CoinDesk, Bitcoins are currently trading at $647.23, giving the virtual currency a $8 billion market capitalisation.
Although the amount of trades pales in comparison to stock moves on the JSE, for example, Kola says the currency is gaining traction. He notes that meetings by punters in Cape Town attract hundreds of people. "It's definitely growing."
Kuhnel adds the South African Reserve Bank has indicated it has no objection to the use of the currency and is not considering any legislation on digital currencies. "Will Bitcoin become the foundation of a new global financial system? Who knows where it will go, but it is certainly very disruptive to traditional and costly payment systems."
Bank of America Merrill Lynch says Bitcoins are set to grow globally and will account for more than 10% of the e-commerce market. "We believe Bitcoin could become a major means of payment for e-commerce and may emerge as a serious competitor to traditional money-transfer providers. As a medium of exchange, Bitcoin has clear potential for growth."
Bumpy road?
However, Bitcoin has been receiving negative attention lately, after a massive cyber attack from unknown sources spammed exchanges. Reuters reports this highlights some of the dangers people can encounter when they exchange cash for digital currencies like Bitcoin.
The distributed denial-of-service attack involved thousands of phantom transactions, forcing at least three of the online platforms that store Bitcoins to halt withdrawals until they can determine which transactions were real, it noted.
The attack exposed the higher risks involved in owning and trading the instrument, compared with the dollar and other traditional currencies, said Reuters, adding Bitcoins slumped in value as a result of the disruptions.
Bank of America Merrill Lynch says while personal accounts are easy to secure, start-up exchanges in overseas jurisdictions with online digital wallets are often targeted by hackers. "Exchanges also have some risk of the operator absconding with the money before the currency conversion is completed," it says in a December report on the currency.
Kola adds that while Bitcoins may be susceptible to cyber crime, and have been used to deal in drugs, this is a challenge that faces many currencies. Kuhnel says the challenge is for people to trust that Bitcoin holds a store of value and offers benefits such as being cheaper to trade than actual cash.
Bitcoin will need a few years for merchants, big industry and people to trust this technology, adds Kuhnel.
The Bank of America Merrill Lynch report also notes disadvantages, such as its elevated price volatility, the possible introduction of regulatory controls that could increase the transaction cost, security concerns over the Bitcoin exchanges, the 50-minute clearing time, and the fact that the currency is not "legal" tender.