BBM to scout young artists with STAGE360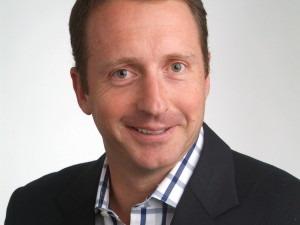 Creative Media Works, a standalone consumer-focused social networking business operating as BBM, has teamed up with Stream.Digital to launch a user-generated music channel within the messaging app.
The channel is called STAGE360 and will be available within BBM Discover menu, where there is other content and services, including live football updates, rewards and games. It is similar to how social media platform Snapchat's Discover feature works.
STAGE360 will act as a place for young artists to upload short videos of themselves performing. Recruiters and scouts will scan the channel and pick the best six each month, who will then go on to perform in concerts across the country.
The best artists will get an artist's channel on the app and have the opportunity to monetise themselves; those artists will then go on to be the scouts that look for new talent.
Anybody using BBM will be able to watch the videos and engage with the content.
Matthew Talbot, CEO of Creative Media Works, says there will be more channels to follow.
"As part of the ongoing roll-out of the new and improved app, BBM Messenger will offer a content ecosystem over and above the core chat experience and drive engagement within its Discover menu and channels.
"Music is just the first of the STAGE360 categories that BBM Messenger intends to launch. The goal is to create other categories that will fall under the 360 service, such as comedy, short film and fashion."
He says, like other messaging apps, BBM aims to become a place where users go for entertainment, not just communicating with others. "STAGE360 Music is a particular example of how we can give potential artists the tools, functionality and features to create a profile, share their music, and engage with their fans in an organic social environment."
The service is integrated into BBM Messenger using seamless user sign-in with both initial authentication and ongoing authentication to the user's ID. Artists upload original videos of themselves directly through the app.
Talbot says there are 2.1 million users of the BBM messaging app in South Africa.
The messaging app is available to download from the Android and Apple stores. STAGE360 is live from today.