MIT in search of Africa's most innovative entrepreneurs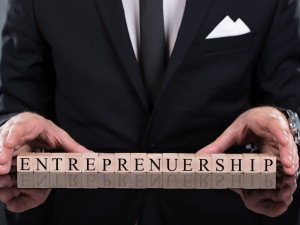 The Massachusetts Institute of Technology's Legatum Centre for Development and Entrepreneurship (MIT Legatum Centre), in partnership with The MasterCard Foundation, is calling on African entrepreneurs to enter its entrepreneurship talent search programme.
The initiative will take place across three African cities.
According to the MIT Legatum Centre, the Open Mic Africa programme seeks to find and showcase Africa's top innovators while developing a dialogue among local entrepreneurs, investors and MIT.
It will take place in a series of events in Lagos, Nigeria (July), Dakar, Senegal (September) and Cape Town, SA (September).
Each city's agenda will include inspirational talks from African entrepreneurs who have successfully taken their ventures to scale, workshops on understanding customers, venture pitch training, mentoring sessions and an "open pitch" competition where participants could win up to $2 500 (R31 730), adds the centre.
"Africa represents the fastest growing region for entrepreneurship in the world," says Georgina Campbell Flatter, MIT Legatum Centre executive director and lecturer at the MIT Sloan School of Management.
"Open Mic Africa is designed to unearth, inspire and celebrate the next generation of global technology ventures that are powering this movement. The Legatum Centre community is looking forward to working with all the entrepreneurs we encounter during our summer tour."
Open Mic Africa, according to MIT Legatum Centre, is the first phase of the 2017 Zambezi Prize for innovation in financial inclusion, which will officially open in August.
The Zambezi Prize was established in 2015 by the MIT Legatum Centre in partnership with The MasterCard Foundation to discover and support Africa's most promising and innovative early-stage start-ups that help advance financial inclusion, says MIT Legatum Centre.
The competition awards $100 000 to Africa's most promising early-stage start-up that is solving a major financial inclusion challenge in the most innovative way. Prize finalists are eligible to receive additional cash prizes and a chance to attend MIT's Entrepreneurship Development Programme, a one-week immersive executive programme at the MIT Sloan School of Management.
"We are supporting MIT's Legatum Centre because it is a world leader in finding and nurturing early-stage entrepreneurs with smart ideas to improve the lives of poor people in developing countries," says Youssouf Sy, associate programme manager, financial inclusion at The MasterCard Foundation.
Collaborators of the challenge include former Zambezi prize finalists, the MIT Sloan Executive Education, the Martin Trust Centre for MIT Entrepreneurship, the Solution Space at the University of Cape Town Graduate School of Business, MIT's Office of Digital Learning and Bankable Frontier Associates.
"The traditional definition of financial inclusion is the delivery of financial services at affordable costs to low-income segments of society. We believe in a more holistic definition that focuses less on the mechanism and more on the end result," explains Ali Diallo, MIT Legatum Centre global programmes manager.
The inaugural Zambezi Prize went to Umati Capital, a Kenyan financial service company that raised seed and series A rounds from Accion Venture Lab, Blue Haven Initiative and the Lundin Foundation.