Facebook moves on transparency promises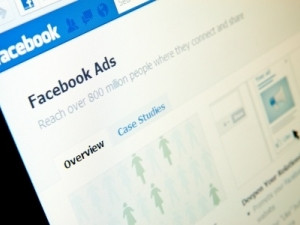 Facebook has announced updates to increase transparency for advertisers by allowing for third-party verification.
The world's largest social media network now has 24 global third-party measurement partners, which means marketers can work with their preferred vendor. The company also said in a statement it has committed to an audit with the Media Rating Council (MRC) to verify the accuracy of the information it delivers to advertisers.
This comes after the Wall Street Journal last September exposed Facebook had been over-inflating video view metrics for at least two years.
The metric used for calculating the average time users spent watching a video only included views of more than three seconds. This meant it looked like users were watching videos for longer, because no data on those who watched very little, or skipped the videos entirely, was included.
Other than the audit and third-party verification, Facebook has also said it will provide more impression-level data. This means advertisers will receive specific information (in milliseconds) about how long an advert was on a user's screen.
Facebook has said it wants to become video-first in the next three years and selling more video adverts, while keeping advertisers happy, is a key part of this vision. Video adverts also give the company more revenue as they fetch far higher prices than text or photo ads.
Only pay for what they watch
The company says it will give advertisers three more buying options for video ads across Facebook, Instagram and Audience Network. These will include completed view buying, two-second buying, and sound-on buying.
Completed-view buying allows advertisers whose campaign relies on viewers seeing the whole short ad, to only pay for the video ads that have been viewed in their entirety - the ads have to be 10 seconds long or shorter.
The two-second buying option, which is compliant with the MRC video standard, lets marketers choose to only pay for adverts where at least 50% of the ad's pixels are in-view for two continuous seconds or longer.
Sound-on buying gives advertisers the ability to specify that they want to only pay for video views where the sound is switched on. ??
These options will be rolled out over the next few months.