Nissan hopes to quell electric car range anxiety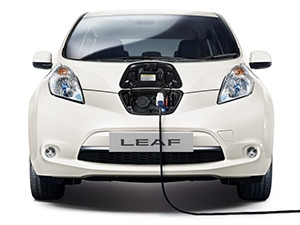 'Range anxiety', a new phrase to the lexicon of the environmentally conscious, refers to the constant worry experienced by an electric car driver that their car will run out of charge before they can reach a charging station.
It is often cited as the most important reason many are reluctant to buy electric cars.
Hiten Parmar, director at uYilo e-Mobility Programme and secretariat for the Electric Vehicle Industry Association, says: "Range anxiety is usually brought about through the low exposure to electric vehicles and understanding of their operations - a perception."
He says a change in behaviour is required. Parmar notes drivers need to start using re-charge opportunities when their car is parked and idle - such as at the mall, at work, or at home - instead of going to a dedicated refuel station.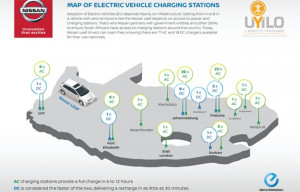 There are currently 95 stations around the country where electric vehicle (EV) owners can recharge, including shopping malls and car dealerships.
Nthabiseng Motsepe, Nissan Africa head of communication, says: "As different types of electric vehicles are introduced, such as electric commercial vehicles and trucks, we will need to expand the charging network more to support that."
The company says it is looking into creating stations that charge using solar power.
The Nissan Leaf, which was the first fully EV to enter SA, has a 135km range on a 100% charge. The only other fully electric car in SA, the BMW i3, has a similar range.
These EVs are city cars and are not meant to be driven across country.
Nissan and BMW in 2015 signed a memorandum of understanding that will see them jointly install EV charging stations across the country's main metropolitan nodes. This means Nissan Leaf and BMW i3 owners can charge their cars at either BMW or Nissan car dealerships.
Parmar says in SA, as of July, 355 100% electric vehicles have been sold since their initial market entry.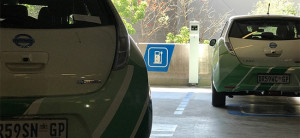 The Nissan Leaf was introduced to the market at a price point of over R450 000 in 2013, placing EVs out of reach for most South Africans.
Motsepe says: "The upper end of the market traditionally accepts, and can afford, new technology first. You will see this trend with most new technologies, including autonomous technology, hybrid propulsion (as in our Infiniti range) and electric vehicles.
"Over time, as the technology becomes more commonplace and less expensive, it can be commercialised and introduced in more affordable vehicles.
"We expect very slow growth in the next decade; however, as technologies become more accessible over time, the uptake will increase."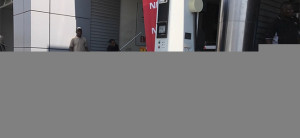 Parmar says EV owners also need to be aware of 'regenerative braking', where a user is able to add an additional amount of energy back into the battery by adapting their driving pattern.
"An electric vehicle has a feature of regenerative braking which allows the driver to lift off the accelerator pedal earlier than normal and allows the electric motor to slow down the vehicle. This feature and driving pattern can aid a small amount towards extending the range of an electric vehicle through making use of this additional feature."
Parmar says as battery technology improves, there will be longer range options available from the electric vehicle manufacturers which will de-bunk the current perception of range anxiety.
Nissan is launching the next-generation Leaf next week in Japan, and while it could not disclose details, it is expected to have double the range capacity of the current model.
"The radical rate at which electric vehicle technology is developing is surprising many forecast statistics that have been presented, so the consumer options across electric vehicles options are going to exponentially increase," says Parmar.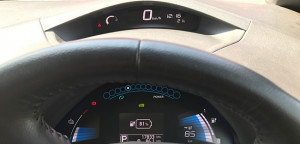 Jaguar, Audi and Volvo are all expected to make global electric vehicle announcements next year; however, Parmar is not sure SA will see them soon.
"Currently in SA, the import taxes are not supportive of sustainable vehicle technologies like electric vehicles. EVs are imposed with an additional ad valorem excise duty in SA, which is a disincentive for a sustainable transport option.
"The current taxation framework of electric vehicles is being addressed through the Electric Vehicle Industry Association to the Department of Trade and Industry alongside the International Trade Administration Commission.
"The Department of Transport has been actively developing the Green Transport Strategy, which aims to provide a facilitative framework of green transport legislation, inclusive of electric vehicles.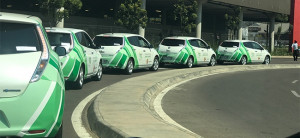 The City of Tshwane is one of the first metros to incorporate EVs into its fleet of vehicles.
"Approximately 28 million tonnes of carbon dioxide equivalent are emitted per year within the City of Tshwane and just less than a fifth stem from transport-related emissions," says executive mayor of Tshwane Solly Msimanga.
"As such, the city is exploring every possible measure to reduce this footprint, including transitioning to cleaner mobility. The municipality believes investing in electric vehicles is strong endorsement of these vehicles."
Parmar says: "Efforts towards developing and implementing electric-mobility in SA need to be facilitated by a multiple of stakeholders within the respective public and private sector organisations. Greater awareness campaigns need to be incorporated across government, industry and academia to enable the transition to electric mobility."