Zapper offers mobile payment starter packs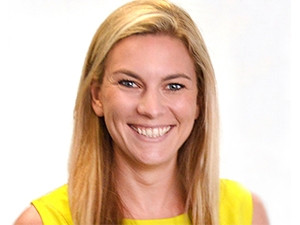 Local mobile payment and loyalty rewards app Zapper has introduced mobile payment starter packs for SMEs.
Targeted at merchants that do not accept mobile payments via Zapper's payment system, the starter packs enable mobile payment integration in minutes, through a simplified sign-up process, expanding payment options for businesses, explains the mobile payment platform.
Each starter pack includes an information guide detailing how mobile payments work, along with a mini QR code display stand to be used for transaction purposes. Customers scan the code with their smartphone, enter the bill amount and the merchant's unique reference code, and tap pay, adds the company.
"One of our strategic objectives at Zapper is to enable easier mobile payment integration for both large enterprises and small businesses. Our self-sign-up and easy starter packs allow businesses to start transacting immediately and acquire a piece of the mobile payment pie fast," says Jessica Fowlds, marketing and communications manager at Zapper.
Explaining the procedure, Fowlds says business owners complete the quick registration as outlined in the pack. They then receive a unique merchant reference code and can start transacting immediately.
"Through the mobility of the QR code display stand, businesses are empowered to make secure sales transactions from any location, at any time. Through the starter packs, new merchants also enjoy the benefit of no set-up cost or monthly fees, and have access to a personalised customer insights portal that seamlessly aids in increasing revenue and growing customer presence," adds the company.
The starter packs are freely available from selected Zapper merchants, Zapper events and inside popular magazines.
Established in 2014 by the Zap Group, Zapper is a QR scanner app that allows its merchants to receive payments from customers by means of scanning a generated QR code. Customers can also use it to pay bills using the code scanner.
In March, the app reached a milestone by hitting one million downloads, three years after the company made its way onto the South African restaurant circuit.