Local start-up develops app to locate tutors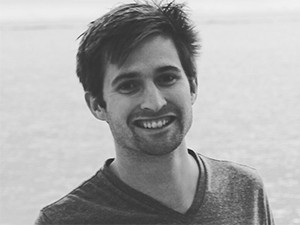 Educational start-up SkillUp hopes to remove the hassle of finding accessible tutors by introducing a mobile app to provide a platform for students to connect directly with them.
The app is an extension of a Web application that was established a year ago. Through the app, SkillUp says it wants to make a significant impact in education by listing available qualified private tutors from around the country, allowing parents or students to send messages directly to them. Tutors receive notifications when there are jobs in their area, with the ability to respond directly.
"We knew the private tutoring industry needed some disrupting, so it was a good place to start," says Matthew Henshall, co-founder and CEO. "Lessons can be conducted online or in-person with tutors and students both being able to choose where lessons can take place. In-person lessons are by far the most popular option at the moment, but sometimes the best tutor for a student might be on the other side of the country," he explains.
Users can review the location and prices of each tutor and SkillUp takes a commission on each lesson, Henshall explains: "Tutors are free to set their own rate and change it at their discretion. However, we do allow tutors to change their rate on a case-by-case basis to include things like petrol costs, for example.
"We don't charge more than 30% of the overall tuition fee. Once we've found our tutors a student, and ensured it's a good match, we decrease our fee while continuing to supply them with all the services we offer."
The company says the app was developed by its own in-house developer, Kent Hawkings, who also heads its mobile department.
Henshall says SkillUp has registered over 4 000 tutors; however, only 200 have been verified. He hopes to reach the 20 000 mark before the end of the year.
"We screen each tutor individually for safety, professionalism and competence. All our tutors have proven competence in their subjects and tutoring skills. We have their official documentation verified (ID, official transcript, qualifications, etc)," he concludes.
SkillUp can be downloaded via the Google Play Store for Android users.