E-tolls win again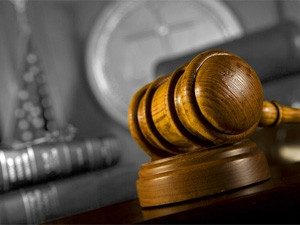 Another gavel has struck in favour of e-tolls, with the Western Cape High Court today ruling the Transport Laws and Related Matters Amendment Act (E-toll Act) is constitutionally sound.
The Democratic Alliance (DA) took to the court about two weeks ago to challenge the E-toll Act, which is the legislation giving e-tolling the green light, on the basis that it had not passed through the relevant channels - that is, provincial legislature.
DA premier candidate for Gauteng Mmusi Maimane says, however, the DA will not give up the fight. The party will appeal the judgement, says Maimane. The DA has 14 days in which to do so.
"The DA has argued that the people of Gauteng were denied a voice against e-tolling because the law was not debated in the provincial legislature."
He says, while the DA's application was dismissed, it is significant that both parties will pay their own costs.
"We are studying the judgement and will issue further comment at a later stage. The fight against e-tolling must continue."
Welcome ruling
The SA National Roads Agency (Sanral) has welcomed the court's verdict.
"The legality of the Bill has now been tested before a court of law and a ruling made in favour of government and Sanral. We urge those who have questioned the legality of this Bill to respect the court's judgement," Sanral spokesperson Vusi Mona said in a statement shortly after the judgement was delivered.
Sanral says e-tolling is "increasingly running smoothly" as the number of registered road users grows and the need for the system is "widely accepted".
The state-owned roads agency concedes there are still challenges and says, where these exist, Sanral and its service provider Electronic Toll Company are resolving them.
Sanral urges road users "to avail themselves of the benefits [of e-tolls]" by registering and getting tagged.