Edward Lawrence: Self-taught entrepreneur
Edward Lawrence was the finalist in the IITPSA's 2016 IT Personality of the Year Award.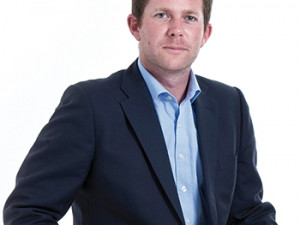 Lawrence is an entrepreneur with over a decade of success in the technology sector, despite having left school at 15 and having no formal qualifications.
He set up his first of many businesses at the age of 18, a web-based software development business which, within two years, paved the way for the development of additional businesses. "One thing I love about South Africa is that companies are open to ideas, and don't just act on appearance. In the UK, you need to be 40 plus before anyone will listen to you. That's one of the opportunities SA gave me, as well as a very entrepreneurial environment."
In 2006, Lawrence co-founded Workonline Communications, a network service provider that offers wholesale connectivity in Sub-Saharan Africa. Lowering the cost and extending the reach of internet access for education is a topic he feels passionate about, and sees it as a stepping stone towards lifelong learning and entrepreneurship.
Read about the other IT Personality finalists
BRANDON BEKKER

CAREL DU TOIT

ELIZABETH GOULD

LEE NAIK

LUVUYO RANI

MARIUS COETZEE

SBU SHABALALA

ZOAIB HOOSEN