Getting to the root of ITSM challenges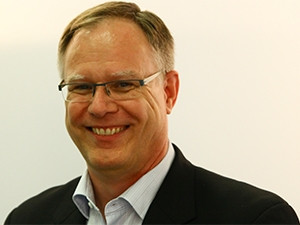 Business often takes a dim view of the IT support desk's ability to solve problems quickly. But IT analysts face a range of challenges in serving their customers. CA Technologies is getting to the root of the problem with new designs to help overcome the root causes of this user base - support desk disconnect.
CA Technologies is developing solutions to give IT analysts the capabilities to better live up to the expectations of business, delegates heard at the CA IT Management Symposium in Midrand this week.
Dale Clark, VP: Product Management, CA Technologies, says months of research among CA Technologies customers revealed that generally, business consumers aren't interested in engaging with IT.
He says: "This is because they are more tech-savvy than ever before, and talking to the IT organisation tends to represent a commitment they don't necessarily want to get engaged with because if that issue isn't solved on that first interaction, it may drag on into a portion of their workday that they don't have time for. The key challenge we see is the people needing IT support are either getting it elsewhere or not getting it at all, and operating at a reduced level of productivity as a result."
"To some extent, people don't want to talk to IT, but they don't have any choice. Because the problem domain the analysts need to be capable of addressing now is so large, the probability of them being able to solve that issue the first time through is very low."
This, he says, is despite the fact that "the IT organisations are doing a fantastic job with the resources and capabilities they have at their disposal." But businesses don't feel they are getting the value they should for the investment they are putting in to IT. "What we've seen happen across industry is that the budgets for the support organisation dwindle, and then the organisations start looking to outsourcing."
"We are in this situation where the demands are growing exponentially, while the capabilities we are typically bringing to bear are only improving in a linear manner. Digitising paper tickets can only go so far, so we needed to approach things with a different mindset. We needed to go back in and look at the research from the stance of what are the problems that really need solving, instead of automating processes that have been defined 25 years ago."
"We found the problem that needed solving was the challenge that people don't expect the support organisation will be able to solve their problem quickly. We needed to solve the underpinning problem - how could one person have a reasonable chance of solving a problem when the problem domain is so incredibly large?"
"We think there is a solution to this - making the tools more assistive. The automation and process is still important, but we must also provide a user experience for the analysts that provides assistance with troubleshooting and recommendations. We must also create a drastically more collaborative environment for them." Ultimately, over time, the expectations of users will change, he says.