Instagram found to be harmful to mental health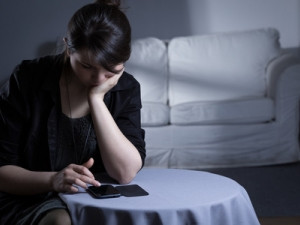 Facebook-owned picture-sharing social network Instagram, followed closely by Snapchat, has been found in a recent study to be the social media that is the most detrimental to a young person's mental health and wellbeing.
The study was conducted by the Royal Society for Public Health (RSPH) and the Young Health Movement in the UK. The report, called #StatusOfMind, examined the positive and negative effects of social media on the health of people aged from 14 to 24.
Shirley Cramer, a chief executive at RSPH, and Dr Becky Inkster from the neuroscience department at the University of Cambridge, say in the foreword to the study that: "Social media has become a space in which we form and build relationships, shape self-identity, express ourselves, and learn about the world around us; it is intrinsically linked to mental health.
"We must therefore strive to understand its impact on mental health, and especially the mental health of the younger population."
The RSPH quizzed around 1 500 UK youth about their habits on popular social media platforms: Facebook, Instagram, Snapchat, Twitter and YouTube.
The survey asked respondents to rank to what extent each of the networks made certain health-related factors better or worse. These factors included reporting feelings of anxiety, depression, loneliness and body dysmorphia when visiting the sites, and experiencing bullying, or sleep deprivation.
YouTube had the most positive net effect on mental health, followed by Twitter, Facebook, Snapchat and then Instagram.
Respondents said while they lost a lot of sleep due to watching YouTube, the benefits included being made aware of the world around them and being part of a community.
Twitter was cited as a place for self-expression and emotional support.
Facebook users reported bullying to be highly prevalent on the platform, as well as a place which creates body-image issues.
Finally, the study showed Snapchat and Instagram use caused feelings of anxiety, depression and loneliness, among others.
The RSPH is calling for the UK government to help promote the positive aspects of social media and have made a few suggestions to combat mental health issues.
These include making social media platforms place a watermark on photos that have been digitally manipulated, a pop-up that appears when users have been on social media too long, and for networks to identify users who could be suffering from mental health problems by their posts and other data, and discreetly signpost to support.