Emerging trends call for new ICT skills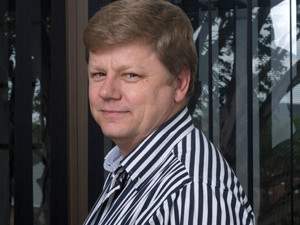 The rapid rise in new trends is leading to a huge shortage of IT professionals with the correct mix of skills. At the same time, poor education and a lack of awareness around ICT hamper skills growth.
The fast-growing digital economy means ICT skills are playing a more important role in SA's economic health. At the same time, the ICT sector is experiencing significant change across a wide range of areas. Evolving trends and technologies are playing a profound role in the way ICT training is designed and delivered.
In addition, the rapid rise in the adoption of cloud technologies, coupled with new trends such as the Internet of things (IOT), big data and mobility, is leading to a huge shortage of IT professionals with the correct mix of skills that organisations need to architect, deploy, build and manage software and other technology assets.
At the same time, there remains a significant lack of improvement in SA's education, both at school and university level, as well as a lack of awareness about ICT as a whole.
Training Guide talks to some of SA's top training companies to find out what the challenges are in the ICT training sector, and how they are handling them.
New roles
According to Ronald Meeske, CEO of CTU Training Solutions, emerging trends such as IOT, big data, cyber security and robotics are creating roles that there are currently no designations for. At the same time, the Internet, through cloud and mobile cross-platform deployment, is reinventing itself.
"If we think the Internet has exploded previously, we haven't seen anything yet," he says. "The development in technology will take giant leaps in the next five to 10 years. The growth of new employment opportunities in the ICT sector for scarce and critical skills drives the need for extraordinary training interventions. The ICT training landscape will change drastically with this explosion in technology."
According to Meeske, any ICT professional who does not evaluate his or her skillsets to adjust to the new world of technology will not survive in the current market. "This creates an interesting challenge for ICT training companies. What experiences do we have to create to cater for this new world? The traditional training model will not be able to satisfy the needs of this new market."
One of the major challenges facing South African organisations is the inability to adopt digital learning options due to inefficient bandwidth.

Pragasen Moodley, Oracle University Africa
Pragasen Moodley, director of Oracle University Africa, agrees the move to cloud technologies is driving a change in training audience. "Cloud technologies are being used for myriad functions, including finance, HR and IT, and also for core business operations across all business of all types and sizes. Businesses are recognising the importance of training not only for their technical experts, but for end-users who have to work with generic off-the-shelf technologies and who need to understand how cloud applications and services need to be applied to the business."
Stiff competition, limited budget
Loraine Vorster, VP business development Africa/ANZ at CompTIA, says times are tough and competition more stiff than before. "Training companies are forced to do a lot more marketing and offer extra benefits to compete. Training needs to be more flexible, and pricing highly competitive. Customers and individuals are more savvy in making decisions on their investment in training."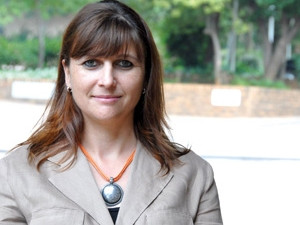 Vorster says CompTIA is finding older employees are more keen to upgrade their skills than younger employees. "The new preferred and cost-effective blended learning approach requires employees to give up their private time to do training, and younger employees feel this interferes with their social time. They take longer to complete e-learning modules and believe their employer should fund training during work hours."
According to Gareth Ffoulkes-Morris, senior business development manager at CompTIA, reduced training budgets are also an issue. "Limited resources mean that training often needs to take place after work hours. In addition, online learning is enabling a large amount of theory to be learnt through self-study. With less face-to-face training happening, the cost of training is coming down and it is creating healthy competition between providers."
In addition, Moodley says he has seen a shift in Oracle's training audience - once heavily populated with IT professionals, it is now made up of system end-users, which will also affect the way training is designed, handled and delivered.
"The traditional training model will not be able to satisfy the needs of this new market," adds Meeske.
Blended learning, digital delivery
Vorster adds blended learning is taking off among CompTIA's customers. "It is time- and cost-effective, despite the lack of employee buy-in in some cases. We are slowly seeing our training partners starting to offer more cost-effective training solutions, but many remain traditional instructor-led training providers."
According to Moodley, the ICT business is expanding rapidly and there is a growing demand for technical training to meet the needs of this expansion. Over the last year, Oracle has seen an increasing drive from customers as well as training vendors towards digital delivery of ICT training, subscription-based online learning in particular.
Tumelo Khechane, sales and marketing manager at IT Training Corporation (ITTC), says the improvement in ICT infrastructure and the quality of e-learning platforms has stimulated the growth of online training. The past year has seen a growing trend of training materials becoming digital, although many students still prefer the option of printed media. Companies also require more practical elements to be included in the training provided, he says.
Ffoulkes-Morris says due to the fast pace of life and limited resources in most departments in the private sector, training providers are having to offer more engaging learning experiences. "Evening classes and weekend classes are becoming more regular occurrences. More emphasis is being put on a blended learning approach and more cost-effective training solutions are being offered.
"A combination of text, videos, instructor-led classes, online learning, and additional information sourced from the Internet, mentorship, forums and communities are all part of the learning experience and are vital to keep the interest of the individual. One thing that hasn't changed over the past five years is that we still preach and encourage the inclusion of certification at the end of the learning."
Moodley agrees, adding that improvements in technological delivery capability and infrastructure, such as streaming training videos, have boosted the growth of digital learning, but he says there are other trends - both business and technological driving changes too.
Forward-thinking organisations are recognising the value of managing their talent effectively, and Moodley says Oracle is seeing a rush to re-engineer performance management. "The digital training model ensures consistent learning throughout an organisation and is highly trackable, and this helps companies to monitor employee development as well as the value provided by each type of training."
It is Moodley's view that in the ICT field in particular, it is important to keep knowledge and skills as current as possible, due to increasingly faster release cycles. "With subscription-based learning, employees have access to the latest developments and can learn as much and for as long as they choose, whatever their job function."
Khechane adds the ITTC has had to be more creative in delivering training, by offering career-focused education and becoming more flexible in its approach, allowing it to adapt to the market trends seamlessly.
Access to broadband
Khechane says the lack of, or poor, ICT education at school level is severely hampering the ability to deliver ICT training in SA. "This is specifically prevalent in the rural areas of SA."
We are seeing a demand for developers for the Android platform.

Tumelo Khechane, ITTC
Ffoulkes-Morris agrees, adding the cost of training for the underprivileged remains an issue, along with the lack of correct career guidance in education.
"There is a lack of basic ICT skills. A lack of state funding. Ignorance when it comes to ICT careers in the sector. The quality of the training provided is also continuously questioned, as many certified individuals lack the practical application when placed in a work environment," adds Khechane.
Moodley says the online learning model requires a stable infrastructure with high-speed Internet connection, and although SA's ICT sector is experiencing dynamic growth, it still has not met the national objective of affordable access to the full range of communication services.
Moodley notes: "Broadband access, particularly access to fixed broadband, remains very low compared to other lower-middle-income countries, and the prices of all communication services remain high by both African and global standards. So, certainly, one of the major challenges facing South African organisations is the inability to adopt digital learning options due to inefficient bandwidth."
To overcome the broadband and other infrastructure issues, Oracle has expanded its partnerships throughout SA, with training vendors that offer digital delivery through their own facilities. "This brings online Oracle training to companies that don't currently have the infrastructure or facilities for fast broadband access."
A solid foundation
Vorster says her organisation is seeing a growing skills gap in young people leaving high school. "The assumption is often made that today most young people are exposed to computers and technology, but we must remember that using a smartphone and browsing the Internet does not make a person IT literate.
"Before, many scholars could attend a CompTIA A+ course, pass the CompTIA exams successfully, and find employment. Today the South African failure rate is the highest in Africa," explains Vorster. "It is of concern that many projects today start students off on higher-end vendor certifications, ignoring the much needed foundation that is provided by CompTIA certifications such as the A+ and Network+."
According to Meeske, the cost to train a real ICT professional is extremely high and presents problems for both small enterprises and employers. The local ICT training market is mostly growing through the foundational development of ICT skills, which sees learnerships and internships being presented through workforce development programmes. "The problem is that most of these programmes are not developing students to a high enough level of development to satisfy the requirement of employers at the enterprise level."
Although this is by no means a new challenge, Ffoulkes-Morris says the fact that the local SETA still does not recognise all of the international vendors, but rather concentrates on the local NQF standards, is also an issue. "Many individuals go through learnerships and finish with the local SA qualification, but cannot secure employment because companies feel more comfortable employing candidates carrying international certifications."
Because of this, Ffoulkes-Morris says individuals are grasping the importance of internationally recognised certifications and are putting themselves through training.
Boosting skills growth
Meeske says CTU is contributing to skills growth by engaging with vendors like Microsoft, Cisco, Red Hat and others, and has changed its offering to start training at the enterprise level where the real needs are. "This takes a high level of consultative selling by morphing the different needs and requirements of the parties together in a custom-made development solution.
"At CTU, we have made a major mind shift, which has resulted in us opening an extraordinary 'Google type' experience centre, with the focus in delivering a whole range of solutions from face-to-face to blended cloud training. We tend to find that most of our interventions are unique customer-specific development of human capital.
"The result of our approach is that it has opened CTU's market from only servicing South Africa to running successful interventions on the African continent, and the company has just secured a great international project with a major international consulting firm," adds Meeske.
Ffoulkes-Morris says CompTIA is working with the MICT-SITA and mapping our new CompTIA A+ and Network + content to the local standards; this will mean the CompTIA objectives are covered in the local NQF 4 and 5 qualifications, enabling the candidates to sit the CompTIA. "We are, however, faced with a stumbling block in that the student still needs to fund the international exam."
In order to assist with career guidance and generate interest in IT, CompTIA is working closely with schools in SA to encourage learners' involvement in the CompTIA IT fundamentals programme as a stepping stone or bridging course into more advanced IT courses when they graduate from school.
He says as CompTIA certifications form the foundation for careers in IT, this will help generate interest in IT, and with the help of CompTIA partners, learners will be guided into a career path most suited to them.
To help address the skills gap, Vorster says, CompTIA provides a free skills gap assessment that highlights the gaps and shows where CompTIA's foundational skills can address the gaps that exist. "We have successfully used the CompTIA Skills Assessment to more than 200 organisations across Africa and other regions. In addition, we are in advanced discussions with the DOE to address ICT skills at school level and hope to launch our first pilot project in the next two months."
Moodley says Oracle University is helping to tackle SA's skills shortage by working alongside public education and skills development bodies to deliver Oracle technology learning to the youth and the unemployed. "There is still much more to be done to address these very critical issues, but we see many opportunities for ICT training development throughout South Africa, that will ultimately play a large role in developing the country's economy."
The ITTC has rolled out training programmes to breach the basic skills gap. "We place a huge focus on providing the student with practical experience through virtual and hands-on labs," explains Khechane.
Skills in demand
For CompTIA, the two areas that are fastest growing in terms of skills needed, are networking and security. "Many industries that are not involved in ICT have equipment that requires networking so this is a big growth for the future."
CTU agrees that deep networking skills are high up on the list, particularly those with a strong emphasis on the deployment of new technologies in companies. "In addition, high level cloud development skills are on the wish list."
Another area CompTIA is seeing explosive growth is in IT security skills. "Security is an obvious one as crime is always in growth mode. CompTIA has just launched a new product, called Cybersecure, which is an inexpensive, online training and awareness module to educate all employees on basic steps they can take to be more secure at home and work. The module takes only 60 minutes to complete. This is quite an eye-opener."
CompTIA's Ffoulkes-Morris adds the company is finding the demand for entry-level technical staff remains the most sought-after, but agrees the demand for more security-oriented skills is growing across all industries.
Khechane concurs that security skills are in demand, saying ITTC is seeing huge growth in the cyber security space. "In addition, we are seeing a demand for developers for the Android platform."
From Oracle's point of view, cloud technologies are exploding in all business sectors, and this is driving a huge demand for cloud learning. "The increased learning in mobile technologies is also connected to this, as businesses are using ICT to change the way they operate, becoming more agile through flexible solutions that benefit the organisation as well as its dynamic and mobile workforce. The development of ICT solutions has also initiated a recent rise in demand for big data and analytics training."
This article was first published in the 2016 edition of ITWeb's Corporate IT Training Guide. To read more, go to Training-Web.