FoneWorx buys Living Facts stake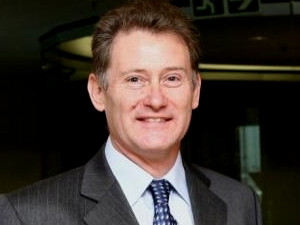 FoneWorx has bought a 44% stake in Living Facts for an undisclosed amount, in a bid to boost the company's growth through its recently-created Knowledge 350? unit.
Living Facts will add to Knowledge 350? by assisting clients in better understanding customer needs, perceptions and realities, says the listed company.
FoneWorx will also provide technical and mobile services to Living Facts, to create a symbiotic relationship.
Living Facts has a range of blue chip clients in sectors such as financial services, logistics, strategy, online, cosmetics and technology, as well as well-known international brands. This opens up cross-selling opportunities, says FoneWorx.
Living Facts was formed in 2001 as a market research corporation providing quantitative and qualitative services. These services are expected to aid Knowledge 350?, which has been added to FoneWorx's MediaWorx unit to provide a more fundamental and broader strategic offering to existing clients, which should open new channels to gain additional clients in varied sectors of the economy.
Knowledge 350o provides a business process plan for clients, which will then be augmented by technology as a facilitator. FoneWorx CEO Mark Smith explains market research is a crucial element of Knowledge 350?, and FoneWorx wanted to gear-up its skill sets to be able to do quantitative, qualitative, ethnographic panel and omnibus type services.
FoneWorx decided to do this by acquiring those skills, and equity in a business that would generate revenue for FoneWorx as a whole, Smith adds. "The skill sets that the individual directors within Living Facts bring to Knowledge 350? are crucial in providing the necessary market research with our various clients."
Living Facts' three senior directors have a collective experience of 50 years in research, says FoneWorx. Smith notes Living Facts will continue to operate as a standalone entity, but FoneWorx has an option to increase its stake and will also have board representation.
The deal is subject to due diligence, which is expected to be completed in two weeks. FoneWorx adds it will continue to look at other similar acquisitions to develop its new strategic direction and acquire the necessary skill sets.