Digital training on offer for Northern Cape women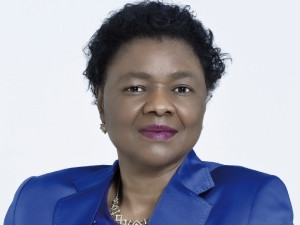 To promote use of ICT among women and young people, telecoms deputy minister Hlengiwe Mkhize introduced the Lwazi Digital Literacy Training Project in the Northern Cape.
According to the telecoms department, the decision to introduce digital training in the Northern Cape follows the success of a similar project unveiled in Tlabane, North West in 2015.
The agreement during the launch was that this project will be rolled out in other provinces and the unveiling in the Northern Cape is a follow-up to that agreement, says the department.
Mkhize, who has championed the participation of more women in the ICT sector, notes the aim of the project is to enrich young women out of school with local digital skills training so they can participate fully in the 21st-century economy.
Young women need literacy and numeracy, but also soft skills like communication and leadership in order to participate in the knowledge economy and to take advantage of rapid technological expansion, she says.
"The Northern Cape is one of those that have been identified by the president for broadband rollout as it is one of the underserviced areas. According to [the] Statistics SA census 2011, Northern Cape had a household Internet access percentage of over 25% with a mobile penetration rate of over 80%."
The deputy minister adds: "The rapid growth in access to mobile phones and other devices brings with it new economic, social and educational opportunities. However, access alone is not enough; there is a continuous need for access to be accompanied by meaningful usage which comes after acquisition of skills."
As part of the launch of the provincial digital project, the telecoms department in partnership with the office of the Northern Cape premier also introduced a Web site dedicated to supporting women who are victims of abuse.
Other government entities involved in the project include the provincial department of correctional services, SA Police Services, as well MECs for transport, safety and liaison, education and environmental affairs.
Mkhize explains: "Through this Web site, women will be able to include their business profiles, access more business information and also give them the opportunity to network in their community.
"The Web site will also act as a support mechanism for women who have been victims of gender-based violence by providing information of local councillors, police and support groups in the area to assist those affected."
In addition, Mkhize unveiled a computer laboratory at the Moremogolo TVET College to give young people e-skills and also prepare them for entrepreneurship opportunities.