Schneider Electric appoints VP in Anglophone Africa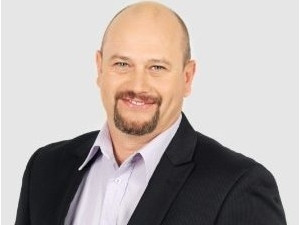 Schneider Electric has appointed Riaan de Leeuw as VP of its IT division in the Anglophone Africa region.
According to the energy management and automation solutions company, in his role De Leeuw will ensure execution of Schneider Electric's strategy to lead digital transformation and Internet of things (IOT) initiatives of energy management and automation in buildings, data centres, infrastructure and industries across the region.
De Leeuw brings with him almost 25 years of IT experience. Before joining Schneider Electric, he led global industrial solutions manufacturer EMC's sales team in the Anglo Africa regions of East, West and South Africa, adds the company.
He has had extensive success for over a decade in management of hybrid cloud and data centre solutions, covering converged infrastructure, servers, storage and data management solutions, which the company says will bring tremendous value on board.
Discussing Schneider Electric's commitment to IOT, De Leeuw says: "As connected devices accelerate beyond humans and the continued convergence of IT and operational technologies, Schneider Electric is perfectly positioned to drive the IOT trend together with our partners.
"It excites me to join Schneider Electric, a global leader in driving IOT solutions across diversified end-user markets. The ultimate would be to get to the point where we are more digitised, more decarbonised and more decentralised."
Through its open innovative IOT software, the company allows smart devices, systems and people to connect more easily and interact in a secure, highly scalable way.
Leeuw emphasises the importance of understanding the African market prior to setting defined targets.
"As we have taken on the region only recently, we are still trying to understand the new markets, and we are trying to derive the relevant strategies. At the moment, my goal is to realise the true potential of the region, and to build the teams that will work to achieve this goal. Thorough understanding of market is key, and this should help with aligning our goals accordingly," he explains.
In its global ecosystem, Schneider Electric collaborates with partners, integrators and the developer community on its open platform to deliver real-time control and operational efficiency.
"We welcome De Leeuw on board and look forward to his contribution to growing business across Africa," says Thierry Chamayou, VP of EMEA South and South America at Schneider Electric IT Commercial.
According to his LinkedIn profile, De Leeuw holds a certificate in electrical engineering, electrical and electronics engineering and T3 electrical from Vaal Triangle Technikon.