App allows virtual navigation of Constitution Hill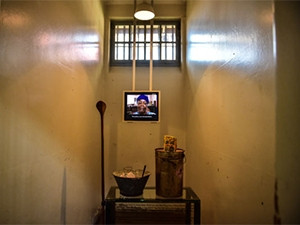 Constitution Hill, one of SA's heritage sites, has become more accessible, with the recent introduction of its new mobile app, the Constitution Hill Guide.
Constitution Hill is a Johannesburg-based living museum that tells the story of SA's journey to democracy. The site is a former prison and military fort that is now home to the country's Constitutional Court.
According to the Constitution Hill Development Agency, the Bluetooth-enabled app allows visitors to tour its sprawling precinct with a virtual guide. It says it is the first of its kind to be deployed at a tourism and heritage site in SA.
The app allows visitors to take a tour of the precinct outside of normal tour hours and also provides augmented information about spaces surrounding the museum, which is right next to the Constitutional Court. It was developed by integrated communications agency, Flow Communications.
Constitution Hill Development Agency CEO Dawn Robertson says it is exciting to officially launch the app during Youth Month.
"The timing couldn't be better and we are delighted with the innovation that we have, together with our partners at Flow Communications, been able to bring to this most important site in SA," Robertson says.
"We really needed something like this app because our precinct covers 27 acres, which can make it difficult to navigate. We needed to be able to expand the narrative of the history into new places and into different spaces."
The app is available in the iOS and Google App stores, and is also accessible offsite, allowing for potential visitors to familiarise themselves and navigate the precinct prior to their visit. It also includes a prompt upon opening that allows new visitors to get directions to the precinct, adds the agency.
Flow Communications CEO Tara Turkington says the project was an exciting challenge for the company's content, design, and Web and app development teams.
"This is just a fantastic project and our digital team did amazing work that we are all proud of. This is new, cutting-edge technology being applied in a really smart way," explains Turkington.
To solve some of the challenges presented by the project, Flow Communications says it had to look beyond SA to find some of the technology required for the app to work. This included the specially imported Bluetooth-enabled beacons, which together with the user's device GPS can tell a visitor's smartphone exactly where he or she is in the complex, so that the app can act as a virtual guide.
"The Constitution is approaching its 21st year and, as it comes of age, it also plays a more central role every day in the lives of the millions of South Africans whose freedoms it protects. More than ever we rely on our Constitution to protect our future, and that is what attracts so many millennials and young people here. This is a place of past history, but it is also a place of history-making," comments Robertson.
Constitution Hill is also where many of SA's great historical figures were imprisoned over time, such as Nelson Mandela, Mahatma Gandhi and Winnie Madikizela-Mandela.