South Africans ready for mobile payments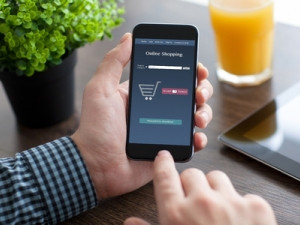 Wallets may soon be devoid of traditional plastic cards, as more people say they would prefer to use their personal smartphones for payment.
This is according to the findings of the MasterCard Impact of Innovation study, announced at the MasterCard Innovation Forum 2016 taking place in Budapest, Hungary this week, with 500 attendees from Middle East and Africa, Central East Europe, Russia, Turkey and Ukraine.
The study surveyed 23 000 people in 23 different countries across Europe, Africa and the Middle East about their attitudes to digital technology. This included over 1 000 South Africans between the ages of 20 and 50 with bank accounts.
Of those surveyed, nearly all (95%) said they use their mobile phones more than any other connected device and half stated smartphones are their primary device to access digital services.
The survey found 73% of South African respondents would use their mobile phones to make payments.
"For decades, card payments have been the only reasonable alternative to cash, but consumers are saying they want to use digital innovations to meet their everyday needs - be it for transport, healthcare or payments," says Mark Elliott, MasterCard division president, South Africa.
Milan Gauder, MasterCard head of emerging payment in Europe, said digital payments will be the biggest disrupter in the payments space since the introduction of plastic cards post-World War 2.
He noted digital payments will give customers what they want: access, convenience and security.
Gauder explained the survey showed people want access to their money wherever they are (whether it is in the physical or digital world). They want the convenience of not having to carry extra things (such as plastic cards) and the updated security methods, such as biometrics over complicated hard-to-remember PIN numbers.
The respondents were also asked about how they view digital innovation and its impact on society. Nearly 80% said it will be positive and 5% said it will be negative. In South Africa, 80% believe digital services will be used by more people in the future and 14% think it will remain a privilege of a minority.
The survey results also indicate people who live in technologically less developed countries tend to be more enthusiastic about digital innovation than in markets where it is readily available.
Western Europe has the largest ratio of those resistant to digital change (17%), while Central and Eastern European countries and those in the MEA region have the highest number who actively embrace new technology.
More than 25% in South Africa, Russia, Turkey and Ukraine call themselves 'eager promoters' of new technology.
South African respondents say security is their primary concern when it comes to making payments on smartphones. Bank security was prioritised first, followed by personal data.
Fifty-one percent of South Africans said they would prefer to authenticate themselves with a fingerprint rather than a PIN when paying with a bank card.
"As mobile technology and payments evolve, people expect technology to simplify the way they pay for goods and services. Putting identity verification at their fingertips makes it easier for consumers to complete secure transactions," said Elliott.
Currently in South Africa, mobile payment is used by almost 31% of respondents. Nearly three-quarters use online banking via Web browser, and two-thirds via mobile app.
Seventy-five percent of South Africans surveyed frequently shop online, with respondents saying convenience and time-saving were the biggest draw cards. More South Africans would shop online if it was cheaper, more secure, and their data protection was guaranteed.
Nearly 70% use payment applications, such as Zapper and SnapScan.