T-Systems to focus on Azure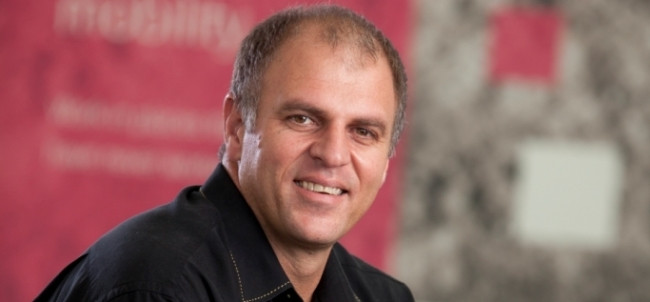 T-Systems SA has partnered with Microsoft to offer Azure services to South African enterprise customers.
According to Gert Schoonbee, MD of T-Systems SA, the company was already a global partner of Microsoft and this new step will see it focus on complementing its existing solutions with Microsoft Azure cloud services.
"T-Systems has extensive experience in cloud solution deployments and cloud migrations. Despite the considerable investments most customers have made in Microsoft and other T-Systems solutions, many have been reluctant to move their critical infrastructure to the cloud.
"However, Azure's functionality makes it incredibly feasible to do so, for any corporation, large or otherwise. Our goal is to leverage our experience and Azure partnership to simplify the process of digitation and cloud migration."
In April, the company partnered with Huawei in a similar deal to bring Open Telekom Cloud (OTC) to local shores. The partnership was meant to see T-Systems add a new, transformational public cloud offering to its existing portfolio.
Rajan Padayachee, head of solutions, projects and portfolio at T-Systems SA, addresses the similarities: "Shortly after we announced our intention to bring our OTC to SA, Microsoft announced they will be offering Azure from local data centres in the country.
"Considering our strong partnership with them [Microsoft], coupled with the substantial investments that many of our customers have already made in their services, T-Systems made the decision to invest in Microsoft's local Azure cloud, with the intention to maximise our customers' investments and build on our partnership with Microsoft."
Microsoft earlier this year revealed plans to deliver Microsoft cloud for the first time from data centres located in Johannesburg and Cape Town, with initial availability anticipated in 2018.
Commenting on the intensions with OTC, Schoonbee says at this point the company is focused firmly on establishing Azure as its primary hyperscale cloud partner. "The discontinuation of the OTC in SA is just one angle of the entire partnership agreement, although the two companies will continue with the other aspects of the partnership locally. For me, the OTC journey in SA was beneficial as it created a good opportunity for us to work together. We are taking great care to nurture and build on the established relationship. We will definitely not stop working with them [Huawei]."
He adds that should the company's intentions to innovate and drive the digital transformation in the country include scope for OTC alongside Azure in the future, it will "certainly not dismiss it".
T-Systems plans to invest extensively in its Microsoft Azure capabilities and offerings, and eventually become an Azure partner. "T-Systems has been a longstanding partner of Microsoft for many years. We view this agreement as a reaffirmation of both our global and local partnership," notes Zoaib Hoosen, MD of Microsoft SA.