MTN takes entrepreneur initiatives to Mpumalanga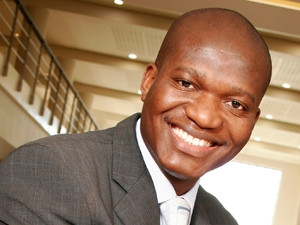 MTN Business is extending its supplier development programme (SDP) and accelerator programme (AP) to the Mpumalanga province.
The company says the programmes are part of its three-year enterprise development initiative that seeks to enable economic inclusion by empowering young black entrepreneurs to take their place at the forefront of SA's knowledge-based economy.
It expects to develop over 35 small ICT businesses through the SDP and AP initiatives which will take the targeted businesses from the start-up phase to fully self-sufficient status.
The development programme is open to black youth-owned enterprises in the ICT services sector, ideally but not restricted to those who have been in business for between 12 and 24 months. Some level of post-school training and qualification will be required to qualify.
MTN has partnered with New Generation Mindset (NGM), a training and skills development provider that specialises in SME development and mentorship in the ICT sector.
NGM will support MTN by providing skills training and mentorship.
"We have taken the strategic approach of investing in the social development of the country by providing intensive business skills training and developmental support to entrepreneurs through the SDP and AP initiatives, addressing one of the biggest challenges South Africa is facing - youth unemployment", says David Mphelo, GM: public sector MTN Business.
Mphelo notes the programmes will help drive sustainable growth and develop new opportunities to ensure the delivery of a bold new digital world.
He adds the initiatives are aligned with the township economic strategy and National Development Plan's goals of fostering poverty alleviation and driving real empowerment by creating a new class of young, black entrepreneurs.
According to Alpheus Mangale, chief enterprise officer at MTN Business, local supplier development is more than a box-ticking exercise for MTN Business.
It's true that enterprise and supplier development has taken on a new significance in the revised broad-based black economic empowerment codes - but MTN through these initiatives is looking beyond these metrics to make a more tangible impact on the economy, says Mangale.
"As a leader in the technology sector, we're in a prime position to leverage our technical expertise and national footprint to develop skills and small enterprises that have the potential to grow into larger, sustainable businesses."