Namola app now available nationally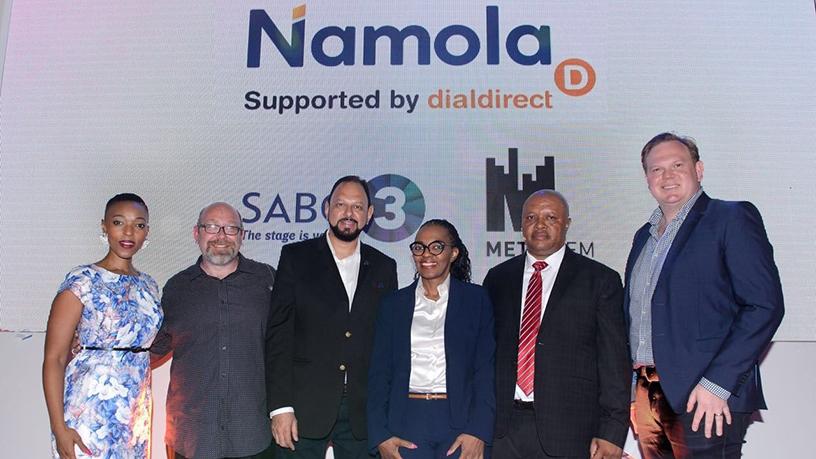 Safety and security app Namola is now available across all nine South African provinces.
The app is an advancement of the StellieSafe application piloted in Stellenbosch by Project Isizwe founder Alan Knott-Craig Jnr. It was designed by Happimo, a non-profit organisation, to be inclusive and is accessible to anybody with a GPS-enabled smartphone.
First launched in 2015 in Tshwane, Namola is a free crime response app that allows users to share their GPS coordinates, name and nature of the emergency with a 24/7 response call centre. For genuine alerts, police, other emergency responses and citizen responders are then dispatched and monitored.
According to Yusuf Abramjee, Namola's chief ambassador, the move to make the app available to all South Africans comes as a result of a partnership between insurer Dial Direct, the app NPO and SABC 3. "To bridge the communication gap, and get help fast, Dialdirect has partnered with Namola to make the app available nationally. The SABC through its TV channel, SABC3, has come on board as Namola's official media partner. The insurer is now the corporate sponsor making it possible for the non-profit organisation to operate the safety app while SABC 3 will aid in creating maximum awareness on the app."
Warwick Scott-Rodger, executive head of Dialdirect Insurance, says the company is proud to be part of the national rollout plans. "Namola is a smart complement to 10111 [emergency services]. The app aims to improve efficiencies and alleviates pressures placed on 10111 centres by pre-screening alerts. Your call will always be answered and the information will be passed on to the nearest police station. The app doesn't guarantee that the police will be on time, but it improves your chances to get help greatly."
Crime is a critical issue in the country with the recent crime statistics for 2016/17 showing that the police recorded 19 016 murders, up from 18 673 murders in 2015/16; 53 418 common robberies, down from 54 110 the year before; and that 1.2 million South African households experienced 1.5 million crime incidents in 2016/17. The country currently has 1 115 police stations that service an estimated 55.91 million people.
Gauteng's MEC for Community Safety, Sizakele Nkosi-Malobane, says she hopes the national rollout of Namola will reap the desired results. "We piloted the technology in some of the Gauteng Traffic Police high performance vehicles and the technology has proved to be effective in improving turnaround time when responding to crime incidents and emergency alerts."
The app is available on Google Play and the Apple app store.