Fighting cyber crime in Nigeria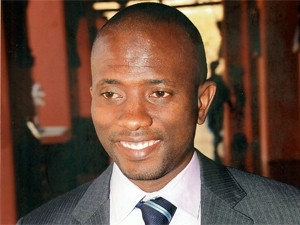 Cyber crime is costing economies around the world billions every year, and Africa is no different. A lot of cyber crime originates on the continent, and spreads quickly, because many servers and PCs are inadequately protected.
As a continent, Africa is vulnerable to a multitude of online criminal activities, from financial fraud and malware distribution, to the scourges of terrorism, drugs and human trafficking.
At ITWeb Security Summit 2015, to be held from 26 to 28 May at Vodacom World in Midrand, Abdulkarim Chukkol, head of the Advance Fee Fraud and Cybercrime Section Economic and Financial Crimes Commission in Nigeria, will give insight into how his country is combating cyber crime. His presentation is entitled: "Nigeria fighting cyber crime in Africa - the Nigerian perspective".
According to Chukkol, some of the biggest threats Nigeria faces are phishing - targeting mostly local banks and their clients; unauthorised access to systems and the information they contain by insiders, service providers or consultants; and malware distribution such as software and hardware key-loggers.
He says Nigeria is not much different from other countries when it comes to cyber crime and how it is carried out. "However, Nigerian cyber criminals believe in networking, and make use of the slightest opportunities available for financial gain."
In addition, the methods Nigerian cyber criminals use to launder the ill-gotten gains of cyber crime are quite sophisticated, Chukkol adds. "There is no doubt the growth in the use of electronic banking systems and e-commerce has brought about a parallel increase in efforts to defraud both individuals and corporate organisations, and thus cause tremendous financial loss."
He says until recently, there was no national cyber security strategy. "However, each and every sector of the Nigerian economy formulates its own policy to safeguard itself. Owners and operators of most of the critical infrastructures and systems in Nigeria are responsible for strengthening cyber resilience. There are also policies and guidelines formulated for the industry by the appropriate regulatory agencies that are aimed at improving knowledge, capabilities, decision-making and addressing priority areas."
Chukkol will discuss some of Nigeria's successes, and how the country is waging war on cyber crime, during his presentation. Click here to find out more and to register for this 10th annual security summit from ITWeb before the early-bird discount expires.