EOH looks to 'strategic' African growth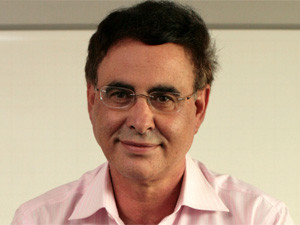 EOH aims to improve gains from its African operations to beyond the current contributions in a coordinated manner, but has not set itself a percentage target.
The listed company yesterday released its results for the half-year to January and said revenue gained 38.4%, to R3.3 billion, while profit after tax improved 49.4%, to R244 million. However, its stock price lost 0.58% yesterday, to close at R88.98, giving it a market capitalisation of just more than R10 billion. The overall bourse lost 0.89% yesterday.
CEO Asher Bohbot says the group is "obviously" looking to grow into Africa. About a year ago, it was being cautious, but is now active in 14 countries and would like to use this base to expand its range of services.
Bohbot adds that, apart from its UK operation, the company is not looking to expand further internationally, preferring to see itself as an African company. Revenue from its African units accounts for less than 10% of overall income, but Bohbot sees it as a growth opportunity.
"Let's do Africa first, and then think of the rest."
EOH has not set a revenue target for its African operations, says Bohbot, as it sees the business as evolving in Africa, with learning to be done along the way.
Bohbot says the group has grown in all its divisions. He explains its profit mostly came from organic growth, which accounted for two-thirds of the revenue gain.
EOH has a history of growing both organically and through acquisitions, although the group does not buy large entities, but rather small units that can add value. "We don't buy big things."
During the first half of the year, EOH's acquisitive strategy was to consolidate and complement its existing service offerings in its consulting, managed services, human capital and industrial technology businesses, and to grow in the public sector.
It focused on strengthening its business in the financial services sector and positioned itself to further grow in Africa. It made several acquisitions, including its purchase of financial services software developer Sybrin, which altogether cost R756 million.
In total, the businesses it bought during the first half added R310 million to its top line, and pre-tax profit of R33 million.
Bohbot says deals are done based on people wanting to join the company, and EOH wanting them to be a part of its family. He says the company is "fundamentally" a people organisation.
The managed services business continues to be an important driver of growth, notes Bohbot. He says there is a trend towards outsourcing, so this will continue to be a growth unit.
EOH is also looking towards the cloud as a growth driver. Bohbot says other areas that should provide gains include enterprise applications, business intelligence and IT management.
Bohbot adds the group wants to push its business process outsourcing more, and is excited about its industrial technology offerings.