Tough interim for Datatec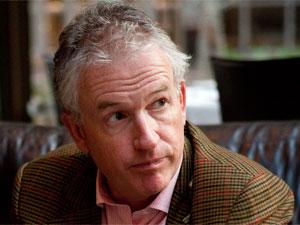 Datatec saw interim revenue drop by 7.6% year-on-year, for the six months ended 31 August, from $3.29 billion to $3.04 billion. Headline earnings per share (HEPS) dropped by 24% to 9.1 US cents, from 12c in the previous corresponding period.
Datatec CEO Jens Montanana says the interim results were affected by challenging global conditions, with a strong US dollar continuing to impact translated earnings.
"There are now, however, signs of improved confidence in emerging markets and we expect a continued slow recovery in these markets, with more stable currencies," he says.
In constant currency terms, group revenue was still down by almost 5% to $3.13 billion. Overall earnings before interest, tax, depreciation and amortisation (EBITDA) dropped by 14.5% to $68.9 million. Underlying earnings per share dropped by almost 35% to 12.5 US cents, from 16.6c in the previous corresponding period.
Montanana says based on the company's "strengthened position in key markets", he anticipates a "sequentially and comparatively better second half" of the current financial year.
"The migration to disruptive cloud-based infrastructure delivery is a trend that will require increased managed services and creates demand for networking, security and unified communications solutions, all of which are core activities for Datatec," the Johannesburg- and London-listed ICT group says in its results statement.
Montanana says Datatec's multi-year investment in Westcon's transformation is entering its final stages with the enterprise resource planning rollout and business process outsourcing initiative expected to end by June 2017.
Westcon accounts for 74% of the group's revenue and 56% of its EBITDA. Westcon's revenue was down from $2.5 billion in the first six months of the previous financial year to $2.3 billion during the first half of this financial year.
The group made one acquisition during the six-month period. Effective 1 June, Logicalis acquired 100% of the share capital of Lantares Europe, an implementer of strategic solutions for corporate performance management and information management, in Madrid, Spain.
Datatec is an international ICT solutions and services group operating in more than 70 countries across North America, Latin America, Europe, Africa, Middle East and Asia-Pacific. The group's service offering spans the technology, integration and consulting sectors of the ICT market.