Seed Engine calls for tech innovation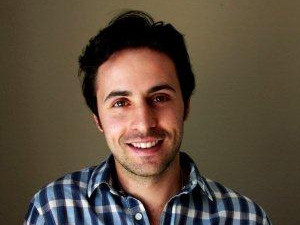 Applications for the second Seed Engine Business Accelerator are open and the programme is offering R100 000 to 10 tech business ideas, as well as a 13-week boot camp.
Seed Engine is a Redwood Capital initiative powered by supporters of entrepreneurship, as well as support for employment creation in SA.
Founder and CEO of Seed Engine Marc Elias says tech start-ups in SA are scattered and adoption locally has been slow. "There are start-ups getting off the ground but the South African market isn't that supportive of South African innovation. There's funding available, there's media coverage building and there are platforms - now we need to connect the dots. We have the facets that make a sustainable entrepreneurial ecosystem, but they are only starting to connect now."
Elias says the Seed Engine Business Accelerator provides much more than just financial backing for innovative tech start-ups. "I think there's a lot of tech talent in SA, but they need more than just funding - they need expert training, access to networks, and access to funding networks, and that's what the accelerator provides."
Planting the seed
Elias says the main focus of the initiative is to convert business ideas and raw talent into valuable investable companies run by expert leaders.
"We like the tech industry and we are looking for an idea that interrupts and frustrates industry norms. It should provide for a new way of thinking around products and solutions as rapid innovation, not an incremental innovation. It should also be unaffected by current market offerings."
Elias says the 13-week boot camp programme offers access to capital, networks, expert mentors and coaches. "We also offer workspace, WiFi and seed capital. People don't necessarily come for the R100 000 seed capital. They want to learn how to build large, scalable, sustainable businesses."
Seed Engine has already selected six ventures for its first 13-week accelerator boot camp, which is currently under way in Sandton, from more than 300 applications. The first demo day is taking place on 3 May. A number of these businesses have been selected for international start-up competitions and have started to raise additional capital.
The start-ups that have already been selected include:
IntelliCred.com - an online brand protection and authentication business.
Cirqls.com - an online shopping experience connecting buyers and sellers via their social circles.
After-Class.co.za - a social education network offering peer-to-peer support for students and teachers across school borders.
Zehoo.me - a mobile document aggregator that grabs, filters and organises users' documents from multiple sources.
ChowHub - an online restaurant discovery and order platform.
OnQ - optimises restaurant processes, making them more efficient throughout the dining and retail experience.
Entrepreneurs can enter by going to www.seedengine.co.za and completing the application process. The next programme begins in June. The application should clarify points of difference, scalability, disruptive strategies and team details.