Google wants to keep it cool with AI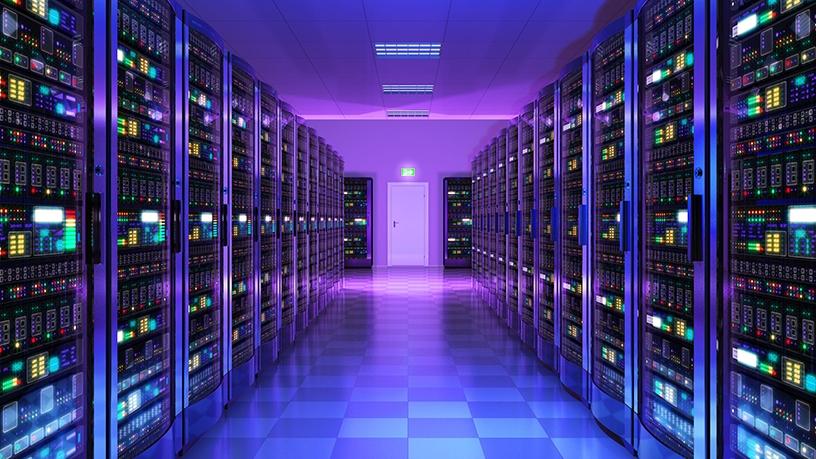 Alphabet subsidiaries Google and DeepMind worked together to create a machine learning algorithm to make all decisions regarding cooling the data centres that host all of Google's products around the world, including Gmail, YouTube and Google Search.
First introduced in 2016, the manned artificial intelligence (AI) network reduced the cost of cooling in its data centres by 40% and decreased overall energy consumption by 15%.
Now the company is completely handing over the reins to the algorithm (although there will be a human operator on standby in case anything goes wrong) and after a few months of testing has seen an average energy saving of around 30%. There are also further improvements expected because these systems get better over time with more data.
"We wanted to achieve energy savings with less operator overhead. Automating the system enabled us to implement more granular actions at greater frequency, while making fewer mistakes," says Dan Fuenffinger, one of Google's data centre operators who has worked extensively alongside the system.
After seeing what the AI system could do and teach itself, Fuenffinger says: "It was amazing to see the AI learn to take advantage of winter conditions and produce colder than normal water, which reduces the energy required for cooling within the data centre. Rules don't get better over time, but AI does."
"Our thinking was simple [in 2016]: even minor improvements would provide significant energy savings and reduce CO2 emissions to help combat climate change," Amanda Gasparik, Google data centre engineer; Chris Gamble, DeepMind research engineer; and Jim Gao, DeepMind team lead, wrote in a blog post.
"Now we're taking this system to the next level: instead of human-implemented recommendations, our AI system is directly controlling data centre cooling, while remaining under the expert supervision of our data centre operators. This first-of-its-kind cloud-based control system is now safely delivering energy savings in multiple Google data centres."
The system works by the AI pulling a snapshot of the data centre cooling system from thousands of sensors every five minutes and feeding it into one of DeepMind's deep neural networks, which predict how different combinations of potential actions will affect future energy consumption.
"The AI system then identifies which actions will minimise the energy consumption while satisfying a robust set of safety constraints. Those actions are sent back to the data centre, where the actions are verified by the local control system and then implemented," the team wrote.
DeepMind and Google say data centres are just the beginning: "In the long term, we think there's potential to apply this technology in other industrial settings, and help tackle climate change on an even grander scale."
Other ways to keep it cool
In December last year, new research showed data centres across the world will consume one-fifth of the world's power by 2025, and create 3.5% of global emissions by 2020 and up to 14% by 2040. Currently, aviation makes up around 2% of manmade emissions of carbon dioxide.
However, the need for more data centres is growing as millions of Internet-enabled devices are sold each year, and more and more people connect to the Internet more frequently.
Other tech giants are also coming up with innovative ways to keep these data centres cool and reduce emissions.
For social media network Facebook, the solution was to move the data centre closer to the Arctic Circle. Its Lulea data centre is situated in northern Sweden and was first set-up in 2013. It plans to open up a third facility in the same area by 2021.
Meanwhile, Microsoft recently announced it would experiment with placing data centres under water to provide fast cloud services to coastal towns. The container-size prototype is being tested on the seafloor near Scotland's Orkney Islands.
"More than half of the world's population lives within about 120 miles [193 km] of the coast. By putting data centres in bodies of water near coastal cities, data would have a short distance to travel to reach coastal communities, leading to fast and smooth Web surfing, video streaming and game playing as well as authentic experiences for AI-driven technologies," said Microsoft in June when the experiment was announced.