SA banks set for telecoms race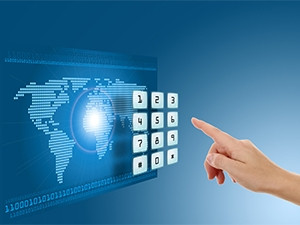 While SA's mobile virtual network operator (MVNO) scene has been stifled by market dynamics since the dawn of the market some 20 years ago, movement in the space has started to heat up and local banks may be the ones to finally break through.
This is according to analysts and comes as First National Bank (FNB) - one of SA's big four banks, known for its digital advancements - is believed to be edging further in on the mobile market.
The bank, which already offers discounted smart devices through its cheque accounts and, to an extent, mobile operator services through its FNB Connect product, has been planning to compete in the mobile space for some time now, notes Africa Analysis analyst Ofentse Mopedi.
Rumours have been swirling since last year that FNB was in talks with third operator - and SA's only MVNO enabler - Cell C around MVNO opportunities, a rumour that has been corroborated by a source close to the matter.
Although the bank will not at this stage confirm any of the talk, FNB head of corporate communications, Virginia Magapatona, recently pointed out the bank already has a telco licence.
Mopedi says, by the second half of 2014, FNB was already planning to compete in the mobile space. "In my view, FNB is looking at a much bigger area than the mobile market. The bank has also been expanding its product range as an Internet service provider (ISP). In addition to their capped ADSL plans, FNB subsequently launched uncapped ADSL plans and also unveiled business ADSL plans. This underscores the bank's intent to be a serious player not only in the mobile space, but also in the fixed broadband market."
He says other banks are sure to be tracking FNB's activities in this sector and may well even be using the bank to "test the waters", with SA likely to see some of them also taking the plunge at a later stage.
MVNO edge
Other players that have dared to tread in a market heavily dominated by Vodacom and MTN, with Cell C and Telkom Mobile fighting since inception for market share, have so far not managed to succeed.
SA's first hopeful, Virgin Mobile SA, has failed to reap more than 1% market share since launching under Richard Branson's world famous brand in 2006. More recently, Mr Price and newcomer you&me mobile have introduced their own niche MVNO offerings, with Smart Mobile expected to launch soon.
Ovum analyst Richard Hurst says, for SA's banks, telecoms is a natural consequence of market development. "I think that they are better positioned in becoming MNVOs because they understand key issues such as payment for airtime and financing of devices."
This, plus "deep resources" give banks the edge, says Hurst.
BMI-TechKnowledge director Brian Neilson maintains a strong brand is one of the key requirements to success in the MVNO space, to compete against very strong mobile operator brands. "They have an enormous marketing machine, and access to their own captive customer base."
Neilson says SA's banks stand a far better chance of making it in this arena than newcomers, because they already have a "very strong, well-established, trusted brand".
ICT expert Adrian Schofield says, however, it will take a while for the bank as a technology service provider to become mainstream. "Right now, there are very few examples of them doing so, or of showing the potential to do so. Obviously, if the early adopters make a success of it, others will hasten to follow."
FNB, notes Schofield, has invested heavily in leveraging technology to add value to its banking services and has established a brand that is recognised as such. "It has also got the experience of using its telco licence to reach its customers."
Ultimately, when it comes to banks in general, Schofield says customers need to see the convergence of trusted provision of technology and banking.
"The jury is still out on how MVNOs will succeed in the South African market. Virgin Mobile led the way and has not made a big impression. I believe that MVNOs will only be of value where they create additional revenues from existing customers for established brands - the one-stop shop approach."