Cell C 'up against the ropes'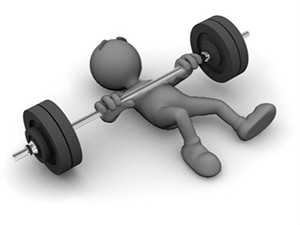 Cell C - SA's third operator - which is heavily in debt, has negative cash flow and needs to quickly come up with R2 billion, is being punted as a cheap buyout target for an international operator.
This is according to analysts and comes after international ratings agency Standard & Poor's (S&P) yesterday warned Cell C could be dropped down a notch from B-, which is the lowest junk grading, to a level that would make it a substantially risky investment.
The agency put Cell C on credit watch because it has until the end of this month to come up with R2 billion to repay bonds that mature next month.
S&P notes Cell C has a successful track record of financing its capital-spending programme and debt maturities with external funding and support from Oger Telecom. Yet, the ratings agency believes the tight maturity deadline limits "financial flexibility and raises credit risk".
Cell C says it is "is well on track to execute its plans to service the maturing bonds" and expects to be taken off credit watch. It adds it enjoys Oger Telecom's full commitment to support Cell C financially.
However, Oger has already indicated it wants to sell its majority stake in Cell C because of the most recent termination rate cuts, which do not favour Cell C as much as initially expected.
Independent analyst Paul Booth notes there is no indication from Oger that it is concerned, or whether it will provide the cash required to keep Cell C going. Oger Telecom, which owns 75% of Cell C, has invested $450 million (about R5.2 billion) in the business over the past 24 months.
Cash pit
In addition to the almost-due debt, Cell C has "strongly negative" free cash flow and its net debt is about seven times that of its operating profit, notes S&P. By comparison, Vodacom's net debt to earnings before interest, tax, depreciation and amortisation is at 0.6 times.
Booth says this level of debt suggests Cell C, which is investing R2.2 billion in its network this year, is a "cash pit" and is not generating enough money from its operations.
S&P's insight into Cell C's financial dilemma comes a few weeks after Cell C's offer to pay as much as R10 000 to MTN and Vodacom customers who wish to migrate to its network, but are locked into contracts. Analysts have described the contract buyout move as "risky business", for both the consumer and Cell C.
Ovum analyst Richard Hurst says Cell C's incentive is "foolhardy" as the operator is spending money to get in customers for a maximum of two years when it has such a high debt level. "If they churn 1% of the market, that will cost them a huge packet."
Hurst says Cell C is "up against the ropes" and at a tipping point because it is overextended. He adds the company's debt has gained because it is pumping money out faster than revenue is coming in. Cell C's revenue gained 16% in the year to March.
Discount deal
As Oger wants to sell its stake, Hurst questions how easy it will be for Cell C to raise the cash. He notes the credit warning will make Cell C a more attractive buyout target as it will become a cheaper acquisition.
Booth adds a downgrade would make Cell C more expensive for Oger to support as the cost of financing the company would increase. He notes any potential buyer will now pay less. France's Orange has often been tipped as a potential purchaser of SA's third mobile network.
Hurst says Cell C, which does have asymmetrical rates and its brand in its favour, is at a "tipping point" and needs to do something concrete to gain customers and increase revenue. "Even its low market share should translate into a viable, profitable, business."
Booth adds Cell C is at a stage when "something has got to change" because there is too big a gap between its top line and debt. He says its current situation will make it more difficult for Cell C to operate and execute its plans, so some major news about Cell C, which has reached critical mass with almost 20 million subscribers, is likely to break soon. "All we can do is wait and see."