Absa introduces API platform for SMEs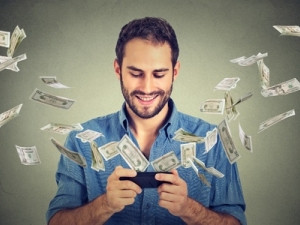 Absa Bank, a subsidiary of the Barclays Africa Group, has become the latest bank to go live with an open Application Programming Interface (API) platform.
According to Absa, the platform, which was recently introduced, will provide external parties with access to the bank's products and services, while enabling the bank to play a more proactive role in Africa's developing fintech environment.
This 'banking as a service' solution enables any external organisation such as a fintech venture or start-up, to easily use Absa services such as biometric identification, transactional capabilities, ATM locators and more. These are services than can also be accessed by the start-ups customers, says the bank.
Developers will now be able to tap into Absa's in-house data and technology solutions, This, says the bank, will allow financial services companies to use the applications for everything from Internet and mobile banking to ATMs, from payment processing to risk calculators or extending e-commerce platforms for business partners.
Ashley Veasey, CIO for Barclays Africa Group, says this capability not only enables Absa to improve 'time-to-value' and 'time-to-market' for new products, but it also extends the bank's services to a far broader market.
"APIs create a level of collaboration that is key to how we as Absa are transforming from being a traditional banking provider to being a true enabler of financial inclusion and innovation on the continent," he says.
The first proof point to emerge from Absa's API platform is the recently launched Halo Pay, he adds. This mobile app incorporates nine of the bank's recently built APIs into an integrated solution that gives micro-business owners, and individuals who employ a few staff, a convenient way to stay in touch with and pay their employees.
"Through APIs we can reach new heights in how we service our customers, it will also help to put integrated, easy-to-use financial tools in the hands of a potentially unlimited number of consumers," Veasey points out.
Xignite CEO Stephane Dubois says through a self-perpetuating ecosystem of developers, the banks will continue to gather high-value data from customers through third party integration.
"The use of APIs by today's banks is becoming increasingly common as they help to drive speed and cost-effectiveness compared to traditional legacy systems.
"There is considerable value in providing financial institutions with the tools and resources needed for adapting to technological changes, making the role of emerging API developers critical for the long-term success of today's financial institutions," explains Dubois on the business Web site, Opensource.com.