Unskilled uncertainty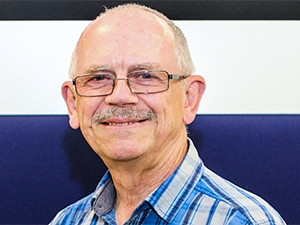 In July 2016, Statistics South Africa put the unemployment figures for the first quarter of 2016 on the proverbial table. They were not a pretty sight. Employed people had gone down by 0.2%, which seems small enough as percentages go, but translated into around 15 000 people losing their jobs. Many of these were not exclusively as a result of the economy dipping in response to political insanity; most were thanks to limited skill sets and the inability to grow these sustainably.
"The skills shortage in the ICT sector is a perennial feature and our situation is probably worse than it needs to be because of some poor policy implementation, following many decades of excluding the majority of the population," says Adrian Schofield, manager of the Joburg Centre for Software Engineering's (JCSE) Applied Research Unity. "In spite of the stagnant economy, the demand for ICT skills will always exceed supply, but, even so, that stagnation severely inhibits the willingness of employers to invest in training for the future, when headcounts are under constant pressure and profits are squeezed from many directions. The modus operandi adopted by many employers tends towards replacing lost experience with expensive experience, either from another company or from overseas, instead of training replacement skills from within."
There is a battle being waged on the technology frontier as unskilled people face the challenges of the fourth industrial revolution and as organisations wrestle for the best talent, the only talent, in a skill-starved market. Over the past few years, the MICT SETA Sector Skills Plan has estimated that the total number of employees working in ICT and media is more than 800 000 and even a modest vacancy rate of ten percent would suggest that around 80 000 skilled practitioners are needed to fill the gaps.
"The shortage of skills is a global problem. Only one in ten organisations say they have the technical skills they need to succeed, with the biggest shortages of IT skills sitting in the areas of cyber-security, mobile computing, cloud computing, social networking and analytics," says Richard Firth, CEO, MIP Holdings. "The situation locally is exacerbated by the dismal state of education. This is not just a government problem, but a country one that we all need to resolve."
STEM cells
Many of these youth have inordinate potential, but don't have access to the opportunities they need to identify their skill sets and take them to the next level. What needs to happen is an overhaul of the education system, with a renewed focus on the skills of science, technology, engineering and maths (STEM). These are the talents that will set South Africa's feet firmly on the right track, and allow for youth to adapt to a rapidly evolving technological landscape.
"Some of the bigger companies in the sector are highly committed to investing in youth development programmes with the hope that these individuals will fill their talent pipeline for future employment," says Caron Perkins, MD, Success Builders International. "Not only does this make sense from a corporate social investment point of view, but it should ensure properly trained talent enters the company, and that they are familiar with the company, its culture and its methodologies."
There is a steady trend towards a more inward-focused strategy where the business maximises what it already has in terms of staff and skills and works with people to create careers and futures. This is seen in the growth of youth development programmes as well as internal development programmes. The industry is starting to look inwards in order to create sustainable skills alongside employee growth and retention.
"This new way of thinking mixes enterprise and resource planning tools with a talent management strategy that includes mentorship, skills development and coaching," says Premie Naicker, head of Green Skills Consulting. "There is a huge pool of talent latent within every organisation that can be used more effectively, if companies are willing to explore it."
Disruptive talent
It's a conversation more than one business is having. For Gareth Hawkey, CEO of redPanda Software, it's the creation of a platform of learning to build the right skills in people at the training level, and then the blend of cultural fit with expertise to find the right person who can grow within the business.
"You have to educate managers to spot the right talent within your own organisation," he adds. "Empower managers and give them time and space with team members to ensure that individual careers are moving forwards. It has to be a strategic objective, and the issue of recruitment and retention has to be addressed by the top-level executives in order for it to be part of the culture that runs through the organisation."
Only one in ten organisations say they have the technical skills they need to succeed.

Richard Firth, MIP Holdings
Then, as almost the icing on the cake, disruption is as rife within employment as any other industry and there has to be a change not only in culture and recruitment, but in thinking. It's time to say goodbye to the industrial view of business with corporate-led rules, regulations and career definitions, and a happy howzit to focusing on empowering the individual so they are driven to empower the organisation.
"No longer are people required to simply replicate historically known and prescribed decisions and actions that are detailed in products, policies, systems and procedures," says Ryan Falkenberg, co-founder, CLEVVA. "Instead, they will be asked to focus on shaping new thinking and offering high-impact, non-formulaic customer experiences, as well as bring new, innovative and creative thinking to existing realities. This requires a change in our thinking, both in terms of the role of people in work and the role of training and information in enabling better staff performance."
Please feed the animals
Companies have to learn how to attract, build and retain talent and this requires some lateral thinking. Do they hire outside of the South African space, a costly endeavour that guarantees skills, but not necessarily retention? Do they use recruiters or web portals or traditional advertising methods to get the employees' attention? Once they've got those talented souls, how do they keep them in the company? Investing hundreds of rands in an individual only for them to be nicked by a passing enterprise is an all too common problem.
"For years, we've been seized by the notion of personality and the ways in which this shapes how people interact with each other in group settings," says Vusi Vuma, Region Capability lead, Avanade South Africa. "Organisations need to develop a multidisciplinary view of leadership that creates a team culture where everyone can play to their strengths, contribute and make an impact. It's not about how many followers you have as an organisation, but how many leaders you can create."
You have to educate managers to spot the right talent within your own organisation.

Gareth Hawkey, redPanda Software
It's a change the traditional corporate is battling to figure out, clinging to the same ideas as the titanic of rules, regulations, personality types and rigid structures sink around them.
"It's far more effective to guide the skills development in an organisation so all share in a common future vision and strategy for the business," says Caron Perkins, MD, Success Builders International.
Creativity, entrepreneurial thinking and loyalty cannot be bought with financial incentives alone. Money may keep people for a while, but, increasingly, talent is opting out of the salary and opting into the culture.
"It's important to reimburse staff well, of course, but financial incentives only go so far," says Premie Naicker, head of Green Skills Consulting. "The giants of Silicon Valley are masters at keeping staff motivated and loyal. From one-hour breaks to catch Pokémon, to year-long maternity leave, they go the extra mile to keep staff happy."
Annelize van Rensburg, director, Talent Africa, concludes: "Talent will remain loyal if there are growth opportunities. Most talented individuals want constant growth and development and will leave a good company for another just for further learning and development."
This article was first published in the November 2016 edition of ITWeb Brainstorm magazine. To read more, go to the Brainstorm website.