Absorbing the impact of socio-political events
If government does not provide for or compel business to be a partner in the building of social infrastructure, businesses who do are left behind will face the consequences of such a decision and this will determine whether they grow, stagnate or collapse.
So said Bantu Holomisa, a South African Member of Parliament. The socio-political impact on business might not be obvious to everyone and sometimes may not seem immediate. We spoke to Holomisa, who will be one of the keynote speakers at the ITWeb Governance Risk and Compliance 2017 conference in February next year, to hear about how socio-political issues affect companies.
"South Africa is a constitutional democracy. This means all citizens, state institutions, business, civil society, voluntary associations and literally everyone, must be compliant with the supreme law of the land. Laws and political decisions are a function of government. The legislature makes laws whilst the executive implements them and makes certain political decisions that must comply with the Constitution," stated Holomisa.
"Politics and political environment is an important external environmental factor that has an impact on the vision, objectives and activities of a business organisation. Political factors that affect business must always be given a lot of importance by businesses because several aspects of government policy can affect the organisation. At all times, business must follow the law. In this regard, business managers must find out how existing and new laws/legislations can affect the business's activities, its objectives and vision," he added.
The political environment can have both a positive and negative impact on business, he continued. "Accordingly, political environment can impact business organisations in many ways. It could add a risk factor and lead to major loss but it can also add an opportunity and lead to growth of the business. This means politics has the power to change business results. This is the same whether it is at local, provincial and national government level. Organisations should always be ready to deal with the political issues in the context of doing their business. So, managers must always assess all external factors normally referred to as PEST (Political, Economic, Social and Technological), in order to determine the organisational progress," pointed out Holomisa.
"Regardless of the geographic location, demographic and the size of a business organisation, political factors and other external environmental issues will affect its progress. What may differ is the magnitude and the scale. For instance, when government introduces a law on affirmative action, which requires that businesses employing more than 50 people must have affirmative action score card, this will affect a business with less than 50 employees differently from the others. However, the policy and law does not change. Even if a company with 50 employees may want to escape this law and therefore not employ more than 50, their vision, objective, targets and productivity will be affected. There is also the matter of internal social environment within the organisation which can positively encourage business development. The social environment of a business can be an integral part of its success. Employees are always influenced by the social environment as the context in which they work and this can have implications for productivity," he explained.
We asked him to expand on international relations, especially in the light of the recent US elections and how South Africa will be affected by Donald Trump's victory.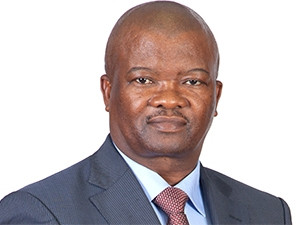 "First, it is likely that the specific trade preferences that South Africa enjoys in the United States market under the African Growth and Opportunity Act will remain intact until 2025 because they are legislated. If this remains the case, then for the duration of that period South African businesses will not be in trouble," he noted.
"Secondly, the pronouncement by US President elect, that his focus will be on his country and will bring jobs back to US, means that US will be more self-sustaining, resulting in fewer manufactured products being imported by the US from other countries, including South Africa. This may have a negative effect on the productivity of our local business, and affect our employment and growth negatively unless we become creative," Holomisa elaborated.
"It will not be easy or it may be very early to be conclusive on this matter until we see some action. However, it calls for our government and its social partners to begin to prepare. It should be remembered that when the news of [Trump's] victory was announced, the rand lost approximately 3.7%, but has since stabilised a bit. Therefore we need to look very closely at these developments and plan in advance," he concluded.