Mistakes CEOs shouldn't make in a crisis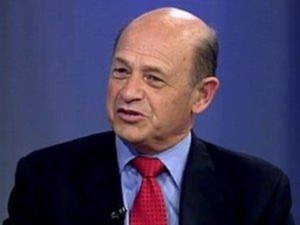 Alan Hilburg, a communications and branding consultant, author, film producer and the principal of Hilburg Associates, speaking about the four elements of business resilienceduring his keynote address at the ITWeb Business Resilience 2014 event at Montecasino this morning, said: "Resilience is 'bouncebackability'. When you look at what resilience is, it's about how you face an incident and how you bounce back from it."
Another element, he said, is discipline. "Effective leadership is putting first things first. Effective management is then eliminating the distractions and having the discipline to stay focused and carry out the mission. If you have a plan, you have to stick to the plan."
Next, he cited perspective. "Life isn't about waiting for the storm to pass; it's learning to dance in the rain. The perspective is, can you learn to dance in the rain, or how well do you handle the bad times?
"The last is courage, for example learning how to speak truth to power."
It's not the crisis
Discussing the relationship between crisis management and its relationship to continuity, he said: "Crisis management is not about the crisis. It's not about reputation and it's not about PR. It's only about protecting business continuity and protecting brand trust. When we look at a crisis, we look at how to stop stepping on the banana peels of life."
He said it is important to put context before content. "If you don't create the context, your content is not worth anything. It's also about connections - connecting with the people whose trust matters. It's about connecting with communities - those who are important to us, those whose behaviours, decisions and choices we want to align with our interests. Those whose trust we want to earn."
When building a relationship of trust, he said, there are two factors. "Rational drivers and emotional drivers. You're only effective when people listen to you. Our job is to get the 90% who hear, to listen.
"It's also about shared value. Solutions that, together with corporate policies and practices, enhance the competitiveness of a company while simultaneously advancing social and economic conditions in the communities in which it operates."
Hilburg said there is also a relationship between brand, trust, business continuity, values, resilience and crisis. "Firstly, what is a brand? A brand is the trust communities put in you and their brand experience with you. It is defined by a sustainable brand experience that leads to a relationship of trust. A brand is how a community feels about you, not what they think about you."
He said there are two things that can pollute a brand: mistrust and distrust. "For the past four years, the World Economic Forum has said the lack of trust in corporations is the greatest threat to our global economy, and the cost of distrust, is that people don't listen. Inconsistent affirmative brand experience plus the lack of transparency, equals a crisis of mistrust."
Ten mistakes
Hilburg said there are 10 mistakes CEOs have made in times of crisis. "Firstly, failing to understand the "crisis arc" and failing to take crisis avoidance seriously. If you can understand probabilities, impacts and vulnerabilities, you minimise the risk of crisis and can prepare more comprehensively."
Next, he said, mistaking PR for crisis management. "PR tactics don't work in the absence of a business continuity and strategic crisis mitigation/community connection plan."
"Reputation is not trust," he adds. "Stop measuring reputation and start measuring trust, understanding trust vulnerabilities and communities' engagement."
Next, he cited failing to understand the needs and emotional drivers of a crisis and impacted communities.
Then comes playing ostrich, explained Hilburg. "Covering your eyes doesn't make the crisis go away. Failing to acknowledge the problem exists, doesn't make the situation get better. It is also about listening first, and talking second. Not the other way around."
Another mistake CEOs make is underestimating the importance of a values-based culture, he said. "A culture is the environment in which we make decisions. One word describes this: values. Values should guide every decision everyone makes every day and this is a vital part of business continuity plans."
He cited getting stuck in a reactive mode versus getting proactive as another mistake. "There are two kinds of crisis cultures. A reactive culture reacts from the absence of a plan. A responsive culture reacts from the existence of a plan.
"Failing to pay attention to historical indicators is also a mistake. History does not repeat itself, people do."
Treating the media like the enemy came next. "Don't lead with facts, lead with your values. Your facts may not be in your favour, but your values are how you make decisions."
Lastly, forgetting to align brand trust with crisis objectives and planning is a mistake. "Great companies have great values. They have great brands, they are consistent. They have a great sense of responsibility for their communities," he concluded.