Local cyber crime victims struggle to recover lost funds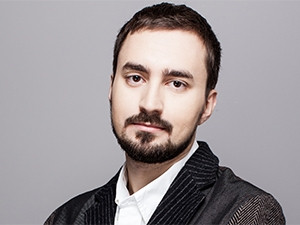 Over 79% of South African Internet users who've lost money at the hands of cyber criminals have only got some, or none, of their stolen funds back.
This is according to research from Kaspersky Lab, which reveals that every year 52% of global Internet users and 79% of local Internet users become victims of a cybercrime that leaves them out of pocket. Fifty-three percent say that they assume they will be reimbursed by banks for financial cyber crime without any problems.
The research estimates on average, Internet users globally lose $476 per attack and one in ten people surveyed said they lost more than $5 000 in cyber attacks. With the variety and sophistication of online financial threats against consumers increasing, losses from online fraud, identity theft and hacking are now running at billions a year, adds the report.
"Cybercriminals are continually looking for new ways to exploit and defraud consumers and that's why it's important for Internet users to be on their guard at all times," says Vyacheslav Zakorzhevsky, head of the Anti-Malware Research Team at Kaspersky Lab. "Cybercriminals can conduct financial crimes via malware, phishing and more. Don't assume you will always get all your money back if you become a target and funds are stolen from you. The best way to safeguard your finances online is to make sure you don't become a victim, and for that we recommend specialist software that protects your identity and keeps sensitive data out of the hands of the cybercriminals."
The report notes 90% of South African Internet users say they conduct financial operations online and just under half 34% store financial data on their connected devices. As more users go online to manage their finances, more cyber criminals are looking for opportunities to cash in, making it important for users to have robust Internet security in place to protect themselves and their money. Nevertheless, Kaspersky Lab reveals only 60% of Internet users protect all their devices.
Attitudes to online safety could be influenced by users mistakenly thinking lost money will be automatically refunded to them. While 53% say they assume they will be reimbursed by banks for financial cyber crime without any problems, but as the survey shows, over half (52%) of people affected haven't had all their stolen money returned.
A Juniper Research titled: "Online Payment Fraud: Key Vertical Strategies and Management 2016-2020", found e-retail tops the list of online fraud with 65% of overall incidents estimated to reach $16.6 billion by 2020. Second on the list was online banking fraud, making up 27% of cases globally, which is valued at $6.9 billion. Airline ticketing fraud ranked in at third place with 6% of incidents making up $1.5 billion.
The South African Banking Risk Information Centre (Sabric) says with the increase of cyber crime worldwide, the issue of cyber security has moved from the server room to the board room in many local businesses, and the banking sector is no different.
"Online banking fraud increased as a result of the high level of phishing and malware attacks targeting banking customers. It is with this in mind that the industry is currently embarking on a national campaign to encourage bank customers to take great care of their cyber security," says Sabric.