BCX, Tshimologong partner to accelerate start-ups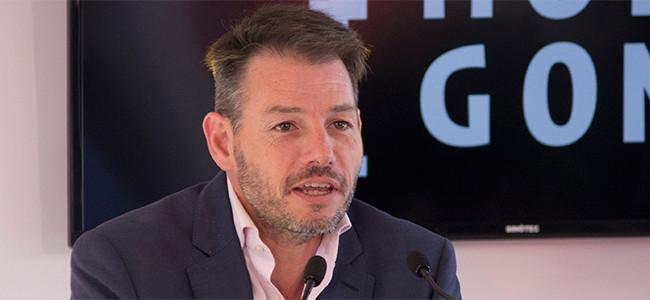 Telkom subsidiary BCX yesterday announced it will partner with Wits University's Tshimologong Digital Innovation Precinct to create an enterprise development initiative that will see tech start-ups receiving both financial and non-financial support.
The partnership announcement was held at the precinct in Braamfontein, Johannesburg.
According to BCX CEO, Ian Russell, the Innovation Programme is aimed at building an ecosystem of support for technology-focused small businesses with the ultimate goal of driving economic growth. "BCX is passionate about creating an environment where small businesses can thrive. They create the innovation and disruption we need to move our economy forward. We are offering support which can help take businesses all the way from ideation to commercialisation, both in terms of physical space, as well as a phased digital programme for growth."
Russell adds financial support will be assessed on a case-by-case basis, while non-financial support will include mentoring, coaching and facilitating market access.
"Initially, we'll be supporting entrepreneurs to ideate their concept and develop their business plans. When businesses are ready to expand, we'll look at the case for financing them," he says.
The programme, which will commence with a pilot phase until it expands next year, aims to house at least 20 small businesses by the last week of October. The programme intends to partner with other corporates, service providers and funders to grow the SME sector.
Portia Maurice, chief officer: social impact at BCX, explains: "Our intention is to make this an annual programme where a number of technology start-ups with innovative and disruptive solutions are selected for funding and support."
BCX says it has worked with leading experts in the SME development sector, and Tshimologong will be responsible for rolling out this programme.
"The very purpose behind Wits University's Tshimologong Digital Innovation Precinct is to create a supportive ecosystem for small businesses, one where they continue to learn and grow. This partnership with BCX will enable us to take this programme and the incubation hub to new heights," says Prof. Barry Dwolatzky, director of the Joburg Centre for Software Engineering at Wits. Prof Dwolatzky is also the founder of the precinct and, until recently, he was also the CEO. "Our combined teams and experience will mean that our entrepreneurs will be able to learn new skills that they can build into their own businesses and thereby create an ongoing system of innovation and disruption."
The Tshimologong Digital Innovation Precinct was launched in 2016 in partnership with government, business and industry, including the Telkom Group, BCX's parent company.