ERP evolved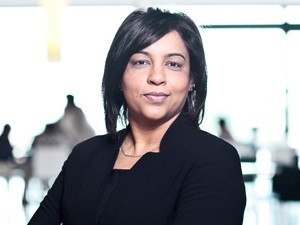 ERP systems are inherently large and complex. Historically, their user interfaces have loyally followed suit.
For Gary Regan, COO at Dac Systems, consumers/users have long been subjected to archaic interfaces of legacy systems that demand weeks of training before use. In these instances, they are often more concerned with, and focussed on, how to actually interact with the ERP system and can lose sight of the task at hand as actions or functions are hidden many screens down in multiple layers of menus and sub menus.
"Consumerised ERP is, in my opinion, what almost all ERP vendors are striving for at the moment, whether or not they know or have `tagged it' as such. It's the complete refresh of the way tasks and data are presented to the user and, as a result, the way the consumer interacts with the ERP," notes Regan.
Nkosi Kumalo, Oracle SA's seniorsalesdirector forapplications and the SaaS cluster, shares this sentiment. "Traditional ERP systems had a clunky look and feel and it took a user multiple steps to complete a basic function. Business users found it challenging to navigate between screens and source data from multiple applications or multiple reports in order to respond to customers/user queries," says Kumalo. The consumerised approach to ERP is all about providing both internal and external consumers with a simplified, intuitive, user-friendly experience, he continues.
Consumerised ERP is `ERP at your fingertips', says Shubna Harilal, head of DU SAP Solutions and Systems Integration at T-Systems SA. It means only having what you need, when you need it and being able to spin up and down additional functionality on demand.
She cites the role of connected devices in the field of predictive maintenance as an example. Your car talks directly to the service centre when it's time for a service and syncs with your calendar to suggest when will be the best time to schedule this service.
"A consumerised ERP system makes these interactions possible, and effortless." The ERP solutions boast greater levels of intelligence, wrapped into beautiful and intuitive designs, available as apps on smart devices or simple web portals, Harilal adds. "ERP systems will embrace the worlds of predictive and prescriptive - allowing organisations to leverage the power of their data networks. It's a fundamental shift from 'pull' to 'push', where your ERP solution is working for you, rather than the other way around."
Seamless experience
According to Liz Herbert,a VP and principal analyst at Forrester, the enterprise space has entered a new era, which Forrester dubs `The Age of the Customer'. The phase is defined as a 20-year business cycle in which the most successful enterprises will reinvent themselves to systematically understand and serve increasingly powerful customers. "In the Age of the Customer, leading technology and business executives are fighting to make their organisations digital predators rather than digital prey. Business agility is the new currency of success."
Traditional ERP systems had a clunky look and feel and it took a user multiple number of steps to complete a basic function.

Nkosi Kumalo, Oracle SA
As employees become more and more digitally savvy, their daily interactions on social media platforms have created an expectation that all interactions with technology must be as seamless and as intuitive as possible.
"CIOs are now being expected to provide this experience to a new customer base - their employees," states Keith Fenner, VP at Sage X3 International. Fostering a better employee experience with business management solutions encourages employees to increase their interaction with the solution. This opens up access to more accurate data that businesses can use to make real-time decisions, which increases efficiency and competitiveness in the marketplace, Fenner points out.
The consumerisation of IT, and technology in general, has changed perceptions of software, making it more accessible, seamless to install and more intuitive to use. Employees and users have these same expectations when it comes to ERP software, says Viesturs Zalaiskalns, HansaWorld SA channel manager. "As a result, vendors operating in this space need to respond, which means that large parts of ERP software need to be rewritten." He believes that the advantage lies with vendors that already have their solutions available across various platforms, because it's typically easier to adapt this software to new operating systems.
Mobile shift
Long gone are the days when your job stopped when you left the office. While there are certainly pros and cons to this, it has caused an inherent change in the culture of the enterprise workforce, notes Regan.
More and more of the workforce are finding it easier and are able to be productive when they can conduct their job anywhere and at any time. "Organisations that utilise these technologies and embrace cultures that support this will by definition have a competitive edge as they generally have more accurate, up-to-date and relevant information at their fingertips no matter where on the planet they might find themselves, allowing dramatically shorter decision cycles and faster turn-around times." Regan believes it won't be long before this mobile shift will extend beyond tablets and smartphones, with consumerised ERP entering the realm of wearables and the like. "It's the next natural progression."
For Kumalo, it has become the norm to collaborate, make decisions and transact using mobile platforms, and business applications need to have the capability to be rendered on any mobile device. "This ensures quicker user adoption and reduces time to delivery."
The aim of the game is to improve competitiveness, productivity and efficiency, says Magic Software SA's regional marketing manager Lindsay Britz. "Mobility enables ERP data to be viewed and updated in real-time. Businesses can create innovative processes that match the need for immediacy of the digital economy with 24/7 up-time and self-service for data entry and reporting," she adds. These real-time updates allow employees to access and utilise ERP data to create a more efficient supply chain, while providing improved data for business intelligence.
Too often, companies hide behind fuzzy and undefined concerns about new technologies, but jeopardise the future of their business in the process.

Liz Herbert, Forrester
Herbert notes that in order to get the most out of these next-generation ERP technologies, leaders responsible for technology sourcing must change and can no longer hide behind statements such as `but that's the way we've always done it'. Naysaying new technology paradigms without having the facts is a sure way to become irrelevant, she adds. "Too often, companies hide behind fuzzy and undefined concerns about new technologies, but jeopardise the future of their business in the process."
This article was first published in the August 2016 edition of ITWeb Brainstorm magazine. To read more, go to the Brainstorm website.