Christiaan Brand: So many good ideas, and so little time
Christiaan Brand, product manager: identity and security at Google, has been interested in computers since he saw his first one back in 1989 at age five. "At this stage, I didn't discriminate and anything electronic fascinated me. I finally joined the Internet revolution in 1997 when I got my first modem and never looked back."
For him it was a natural career choice. "After school, I attended Stellenbosch University to study Electrical Engineering and Computer Science, and graduated with a master's degree in those subjects in 2005. I was fortunate that I had an incredible amount of flexibility at both my high school and while attending university to help with challenging and interesting projects."
Once his studies were completed, Brand had an interest in entering academia and began pursuing a PhD while doing some networking projects and also starting to enter the lecturing arena. "Round about that time online banking in SA was really starting to take off, and there were a couple of high-profile counts of 'account takeover' fraud that left customers of big banks out of pocket."
Brand found this intriguing, and started having some casual conversations with some of his classmates at varsity, and suddenly one night, Entersekt was born.
"There's no shortage of ideas and brilliant minds in SA, but unfortunately finding venture funding in the country is still extremely hard. More traditional business models with predictable growth curves are still very much 'in', and we had a hard time convincing the few venture investors around Stellenbosch that these guys fresh out of varsity want to sell technology, and no less, security technology, into banks."
Luckily, they managed to raise the funding they needed, and we set to work on Entersekt in 2009 where Brand assumed the role of CTO. "Today, Entersekt counts four out of the big six banks in SA as clients, with offices in Stellenbosch, Johannesburg, Amsterdam and Atlanta and banking clients on three continents."
He says Entersekt's product revolutionised the way banks thought about two-step verification.
"In 2013 I moved from the company's HQ in Stellenbosch to Silicon Valley to be closer to the action and to help with potential partnerships and business development in North America. At the end of 2015 the work in the US was coming together rather well, and I set my sights on a new challenge: Google."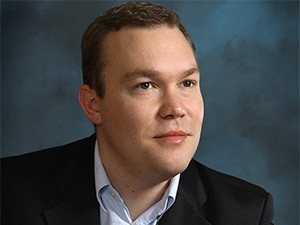 Speaking about what he loves about his job, Brand says: "Working as a product manager at Google, you're working as a mini-CEO. My responsibility is to make sure that the product not only matches up to customer expectations, but is also in line with the overall strategy set forth by the company's founders and CEO. I need to be able to understand the market, and that means knowing who the competitors are, what consumers want, and being able to help the marketing and sales teams better target them. You have an incredible amount of leeway and all the support you need to help deliver. On the flip side, he says can be frustrating because there are so many good ideas, and so little time."
In terms of the events and developments in SA's tech sector stand out for him, Brand says: "We're seeing tech acquisitions in SA, by established oversees companies, on the rise. This is pivotal for the emerging start-up ecosystem in SA, as this is the only way to attract venture funding to the country."
He says he has already noticed a big shift in the mentality of investors in SA since they started in 2009, to where we are today. "It gets me incredibly excited! I'd love to help bridge the funding gap between Silicon Valley and SA."
That day that they decided 'It doesn't matter what these venture investors are telling us about never being able to sell products to banks', they were going to do it anyway, was a defining moment in Brand's career. "We never looked back. I sometimes think that naivety is imperative in the start-up world. You don't know what you don't know."
Would Brand have done anything differently? "I would have liked to finish the work on my PhD. The work was going pretty well - I even had a couple of international publications of the work, but it was just impossible to do two things at once, and in the end the start-up won."