Embracing agile
What can a business do to ensure agile adoption runs smoothly?
In order to fully embrace agile, companies need to foster a culture that empowers individuals and teams, embraces change and doesn't punish failure, but encourages employees to learn from it.
Companies will need to build a culture of collaboration, which helps break down functional silos, minimises dependencies and opens up channels of communication.
Encouraging a joint sense of accountability through shared leadership models will ensure support for agile is firmly rooted in the structure of the company itself.
Most important success factor
Find a leader - companies need to identify an executive sponsor for agile transformation. Adapting company culture is one thing, but having someone at a senior level who believes in agile methodologies and is able to help drive it from the top down, is very important - if the push for agile comes only from developers, the wider business won't see the benefits it can bring, and this can significantly slow down the adoption. Any decision that must be escalated to higher levels of authority introduces a delay in delivery.
Knowledge workers - a term coined by Drucker, meaning the people operating at the coalface - are best positioned to make decisions about how to perform their work. It is not about losing control; it is about empowerment. Companies need to think about the reason they started their project management offices - certainly not for control. Or maybe exactly for that reason, and now they find themselves paralysed by governance.
The environment must be created through delegation, learning and coaching so employees can be trusted to make the right decisions. Essentially, executives must learn to be the change they want to see and to be close enough to coach and nudge where things go wrong.
If a company's agile and project management offices are geared to achieve the same objectives, with a little engineering and culture adaptation, it will have insight, control by contribution - and it will be fast.
Today's businesses need to strive to break down silos and improve collaboration to ensure their people are prepared for the agile journey.
Now to automate
What are the tools needed to drive innovation and differentiation in the application economy? Companies that understand the concept of agile will also know the current way of doing business is the antithesis of it. So, if they understand agile, continuous delivery will make perfect sense, but only in a changed culture.
Any decision that must be escalated to higher levels of authority introduces a delay in delivery.
Dive into the history of what has changed to drive companies to deliver software faster than they've ever had to before. Nearly 80% of companies interviewed by Oxford believe software-driven business models are the way to win. How much focus and effort will competitors - plus start-ups that companies aren't yet aware of - use to drive the development of software to win the companies' customers. What can be done about it? What is the company's strategy?
The application economy is characterised by escalating expectations from consumers, buyers, investors - living up to them can be quite a struggle. Ninety-four percent of executives face increased pressure to reduce time-to-market. Thirty percent of all businesses will monetise data assets by 2016 - those that don't have the infrastructure in place to do so will be hungry for it.
But, focusing solely on releasing applications quickly can often mean testing gets the short end of the stick. Quality is paramount in the application economy. In fact, two out of three business executives say the very livelihood of their company depends on the quality of their software and the customer experience. They know customers demand excellence, because that is what they've come to expect in the mobile-driven world. One bad experience and they're gone.
The way to do this is by adopting a DevOps culture and practices. DevOps isn't only a hotly discussed topic, but businesses are also seeing benefits from it. A Vanson Bourne survey showed improvements by those that have implemented DevOps practices, from collaboration, better quality, revenue, and even delivering innovations and service offerings.
* In the next Industry Insight on this topic, CA Southern Africa's Jaco Greyling takes the baton from Heidi Ziegelmeier and explains how to ignite continuous delivery.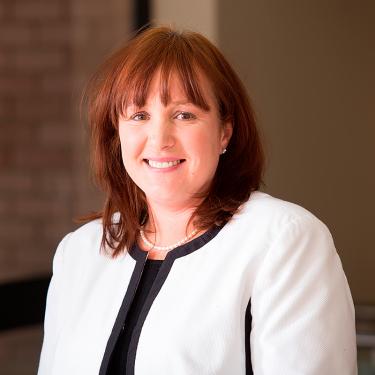 Business development manager, CA Southern Africa

Heidi Ziegelmeier, business development manager at CA Southern Africa, is a seasoned IT and marketing professional with a passion for project management. Ziegelmeier is an entrepreneurial self-starter with in excess of 20 years' management expertise with leading global IT players, including Dell, IBM and CA. She thrives on identifying opportunities and exploiting gaps in the market. In her business development role at CA Southern Africa, she focuses on the development of products, services and innovations through digital disruption.