Sage VIP debuts People solution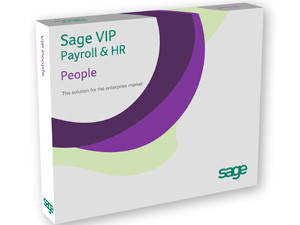 Sage VIP has introduced VIP People, software aimed at the enterprise market, which offers an integrated payroll, HR and employee self-service solution.
Anton van Heerden, MD of Sage VIP, described the solution as a truly unique offering and the most ambitious in VIP's history. "It is fitting that this is our first press launch ever, as this definitely is the biggest product launch that we have ever done. We are very excited about this product," he said.
"We started more than four years ago and have spent well over R100 million on this product and I truly believe this is a unique offering and something that has never been done in SA before," he added.
"We knew there was a massive opportunity to create a product to cater to the market between big ERP products and best-of-breed applications," said Sandra Swanepoel, Sage VIP sales director, adding that companies often pay as much as 10 times more to get the solution they want. "For the first time ever, companies will be able to get a turnkey solution, at a fraction of the price."
The People solution was developed in .Net, runs on an MS SQL server, and boasts a real-time design. According to Sage VIP, People can keep track of external payments, create remuneration structures and regulate company management. When using the product, customers will receive the latest statutory updates and can view employee leave transactions on an actual calendar via an extremely secure design.
According to Swanepoel, with the introduction of the People product, VIP's product stack now caters to the whole market, adding that while VIP is a software company, it is also a services business.
The product, says Swanepoel, was officially unveiled this week, but People has been on sale for the last 13 months, and by 1 March, almost 74 000 employees will be paid using People. Some of the companies that have already implemented the software include King Price Insurance and Mr Price. "We are honestly so privileged to have the kind of intellectual property in our company that can develop software like this. We developed this software in Gaarsfontein, in Pretoria, and it is world class."
"VIP People places the organisation at the forefront of yet another development. Innovation is one of the core values at Sage VIP and therefore we continuously develop software that is fresh, forward thinking and in line with world-class standards," Van Heerden concluded.
Customers of VIP's payroll solutions can continue with their existing software or buy the latest offering, with support from Sage VIP resources. Rollout into Africa is scheduled for 2014.