Using data intelligently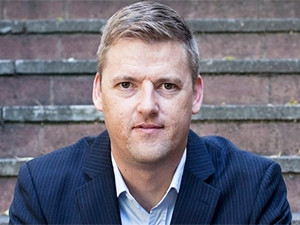 Two years ago, companies were battling to understand what the data revolution meant to them. Now, with the influx of information, business intelligence and data analytics are playing an increasingly important role.
Frank Rizzo, technology sector leader at KPMG in South Africa, notes it wasn't long ago - 2015 - that most executives and IT departments were still struggling to understand what the data revolution meant for them and their business, and many were just fighting to keep their heads above water as the data deluge surrounded them.
"However, this has changed - business intelligence and data analytics are now seen as a top priority by most senior executives, especially when it comes to making their business more responsive to change in markets, and moving from retrospective reporting to predictive analytics and modelling."
Vital tool
Chris Burnet, Cloud Services and Software Solutions manager at NetApp, says it is now widely acknowledged that big data is the new fuel for innovation and the backbone for building the digital economy that brings so many promises of growth and progress. "Yet, as big data starts to permeate companies and public services, the challenge that lies ahead does not reside in the volume of data, but in making sense of all that data."
Rizzo notes data is an indispensable part of business today - and, in the connected world, the need to analyse data and adjust corporate strategies accordingly has become fundamental to continued business success.
He says complex analytics underpins many of the important decisions that affect businesses, as well as individuals and societies.
Henri de Bruine, GM of data management at Decision Inc., says business intelligence adoption is inescapable, as more decisions are being made by fewer people about more and more data. He adds that the competitive advantage offered to early adopters is creating an adapt-or-die situation in industries, leading to greater adoption. "Mega corporations have historically taken the lead due to expensive tools."
Yolanda Smit, Strategic Business Intelligence manager at PBT Group, says, given the vast amount of data being generated in the corporate landscape, decision-makers need solutions to assist them in analysing data faster and better than before to remain relevant and competitive.
"As a result of this, business intelligence, and all the concepts that fall under this umbrella discipline (including data integration, big data, data lakes and reservoirs as well as analytics, as examples) continue to play a strategic role in the digital era, despite its slightly tainted reputation - and are a solution that should be explored far more for the future success of any digital organisation."
The importance of analytics cannot be overemphasised, says Smit. Despite this, she adds, many companies are struggling to begin the process.
"Making analytics work for a business has become an imperative in an incredibly competitive and economically challenging environment. Having all the data in the world means very little if the company cannot leverage it towards achieving an organisational strategy."
Mega corporations have historically taken the lead due to expensive tools.

Henri de Bruine, Decision
Smit says being able to analyse data allows companies to customise products and solutions, and deal with disruptive external market forces. "The connected world means customers are focused on immediate gratification. Brand loyalty, which was always difficult to attain, has become near impossible to achieve."
This, she says, is where business intelligence and analytics come into play.
David Cosgrave, pre-sales director at SAS, says local companies are exploring the case for investing in a range of innovative new approaches to business intelligence over the next 12 to 18 months. "There has been a great deal of hype around new technologies as businesses try to modernise their approach to BI and analytics. Ultimately, it will come down to proving business value, and the ease of integrating new innovations into downstream operational processes, which will influence the adoption of such techniques and technology."
However, Daneel Visser, GM of Analytics at Resolve Solution Partners, notes the local environment is perhaps not as mature as it might be in the US and European markets. "In South Africa, many customers still feel that with a standard business intelligence tool they also have an analytics solution in place. Many organisations do not yet understand the differences between these two."
Korak Shaun Kuhnert, CTO at Magnetic Software, adds some local companies such as Data Prophet are leading the charge in South Africa and growing rapidly.
Trust issues
Yet, Rizzo adds, a new, heightened focus on trust is emerging, and rightly so. "Organisations that continue to invest in the analytics of data, but without determining the quality of the data, if it can be trusted or its effectiveness, could likely make decisions based on inaccurate models, which leads to mistrust.
"Today, significant questions are starting to emerge about the trust we place in data, the analytics of data and the controls that underwrite this new and improved way of making decisions."
As a result, trust in data and trusted analytics is very quickly becoming a defining factor of data and analytics success, and failing to master analytics will not only make it increasingly hard for organisations to compete, but will expose their brands to new and growing risks, says Rizzo.
Despite this, the use of data analytics is growing.
Cosgrave notes that companies are looking to move towards a more collaborative approach. "It's almost a case of collaborate first and collate the information later as opposed to where we currently sit, where it's information first and then we see how we can collaborate around that information later."
He says, on the analytics side, former `buzzwords' such as machine learning and artificial intelligence are gaining traction, with banks, telcos, retailers and organisations of all sizes beginning to explore the use cases and potential business value of such concepts. Such techniques are often misunderstood, however, and while machine learning helps to harness the hidden patterns in large stores of big data, the human element cannot be overlooked. Machine learning provides an important complement to human-designed analytical processes."
Visser notes there are educational trends in which some academic institutions are now starting to offer analytics-related courses. In addition, he says, there is a trend towards using more visualisation software versus standard excel spreadsheets. "The term 'data science' has come up, which is more than just analysing data, it's using data in different ways to come up with improvements in a process or business.
"Government is also looking at digital transformation efforts where some major cities have engaged in 'smart city' transformation activities to improve the quality of life of its citizens."
Visser adds that in SA, the Internet of Things is also starting to be a key facet of the digital transformation. "Verticals that will show the greatest growth opportunities are said to be retail, transportation, manufacturing and utilities. There will also be a knock-on effect, with online data security becoming more crucial in organisations digital strategies."
Hot software
Keith Fenner, VP for Sage Enterprise Africa & Middle East, believes social, mobile, analytics and cloud (SMAC) technologies are changing the game. "Companies that can manage and analyse unprecedented volumes of data coming into their business at high speeds will be able to outpace the competition by making smarter decisions faster."
There has been a great deal of hype around new technologies as businesses try to modernise their approach to BI and analytics.

David Cosgrave, SAS
De Bruine notes a massive focus is being placed on inexpensive, simple, customised solutions, especially for self-service business intelligence. "This allows even small players to enter into the BI field. A theme of accessibility and availability is pervasive in all industries as mass adoption brings about more affordable solutions."
According to Visser, hot software in business intelligence includes Microsoft - Power BI; Hadoop and Talend; SiSens; Yellowfin; Domo; Microstrategy; Qlikview; Tableau; Lumira and SAS.
Kuhnert cites the flowing as hot software: Amazon Quick sight; Tensorflow; Google Vision; Chart Mogul and Tableau.
De Bruine adds data science is no longer limited to actuaries with complex, expensive tools. "Self-service data management and analytics can now be done with tools such as Alteryx and on the Microsoft Azure platform. This frees up expensive human capital to focus on interpretation, which is still a business skill."
Fenner adds machine learning and artificial intelligence, as well as natural language interfaces, are also maturing. "In addition, we're seeing operational decision-making becoming as important as strategic decision support - we're giving people at the frontlines the tools to make smart business decisions."
This article was first published in the May 2017 edition of ITWeb Brainstorm magazine. To read more, go to the Brainstorm website.