Blockchain-based platform shakes up banking models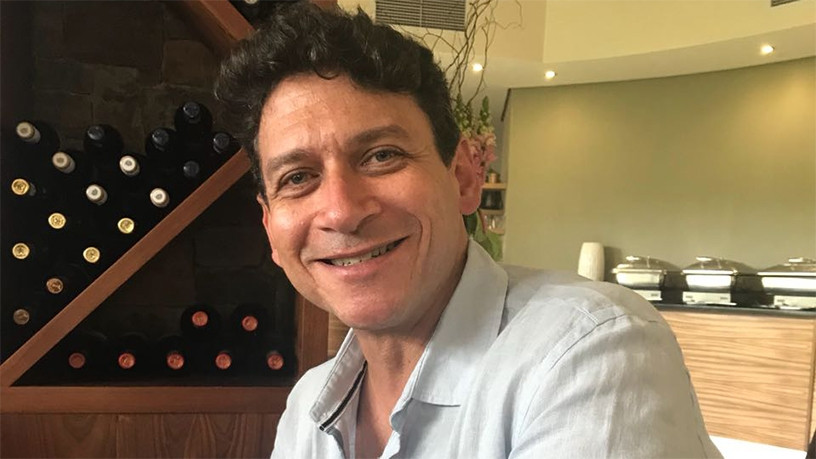 The current banking business model predates the digital era and a paradigm shift is needed to haul the dated institution into the 21st century.
This is the view of Sonny Fisher, founder of Forus Global Digital Exchange, a new free and open blockchain-based collaborative payments ecosystem.
Forus stands for free, open, real-time, ubiquitous and secure. It is a competitor to Visa and Mastercard.
The concept for Forus (pronounced "for-us") was conceived over seven years ago, but Fischer says the tech wasn't quite there yet.
Serial entrepreneur Fischer first saw the potential for mobile payments with SnapScan - he was one of the company's first investors.
He has been in the IT and payments space for years. He started his own point of sale (POS) business (Renaissance Retail) after working in IT and strategy consulting, which was listed on the JSE in 1997, when he was 29 years old.
He then went on to become the founder and CEO of Microangelo, a POS solution for FMCG, fashion and specialty retailers; the CEO of Information Security Architects (ISA); and the CEO of Skynet Technology Group.
He got into banking eight years ago, and started to work on a social grants distribution company while consulting with Absa.
"I believe that the fate of the country rests in the hands of the social grants tender; there are more people on social grants than there are people employed."
However, he says he moved to the US with "righteous indignation" when Net1 took over the social grants tender.
He then moved to the Caribbean, and had no intention of moving back to SA, but when he was here on holiday recently, he found out the social grants tender had opened up again.
Fisher soon realised he did not need the contract from government to pay people money or give them loans.
In his travels, he also found disadvantaged communities in Atlanta and the Caribbean faced the same problem as those in SA - access to capital. These communities can't move out of their situation because they are being taken advantage of by big banks that give them micro-loans with impossibly high interest rates.
He set to work to make Forus a reality, a platform where social grant recipients or anybody - in SA and across the world - can become shareholders and get access to low-interest funding.
To use Forus, users pay a once-off one-time payment of R160 or $10, effectively making them shareholders in the company. This fee will then be invested into a listed entity.
"The member will then be required to leave that investment there for a minimum of five years, during which time the member will be entitled to borrow against the value of the investment, or the community affiliate group can opt to lend to the value of their combined investment to individual members," Fisher explains.
Free banking
Free banking will be possible through advertising shown to customers when they are transacting, Fischer says: "If Google and PayPal had a baby, it would be Forus."
Adverts (via permissioned advertising through Fischer's Mahala Digital Media, and Mahala TV) will be shown on mobile phones when people have their digital wallets open, and they will be able to click-through and buy directly from the advert.
All transactions will be free for the customer, and the merchant and organisations who sign up members will get a cut of the advertising revenue.
The company has recently closed a round of funding from South African investors, where it received $5 million to grow the business.
Fisher says Forus is a new way of doing banking: "The current banking model predates the digital era. Forus shows we can make more money with a different model."
The official launch of the platform will be in March 2018. However, a soft roll-out has begun.
Next week, on 16 December, large member organisations in SA, the US, Zimbabwe and the Caribbean will begin signing up members to the platform.
Large organisations in SA include Standard Bank, through its partnership with Ecentric, and over 40 co-operative banks from around the country. Fischer says he is also in discussions with the Post Office and other major banks.
He expects fast adoption in the next few months, when institutions see Forus for what it is: "A platform for banks to make money without charging their customers any money."
Anyone can open a Forus wallet online, but Fisher says the company will focus on signing up organisations first.
"Organisations like churches are a good example; once we sign up the church, all their members need to get Forus to transact with the church. The organisation can also stipulate what type of adverts can be seen by their members, and they get a percentage of the advertising spend."
Forus only has around 50 employees worldwide, and Fischer says it will stay this way for a while. Because the platform was designed to be open, there is no need for thousands of employees, as anyone can plug in and embed the platform into their own systems.
The current blockchain Forus has developed will process a transaction in under 200 milliseconds. Fischer claims this is the fastest blockchain in the world, and was built to be linearly scalable, so this speed will hold up even when new members join.
Bits of the system have been developed in Russia, Atlanta, Tel Aviv, Washington and Bangladesh, but most of the work was done by a Cape Town-based development company, Kesta, which Fisher eventually acquired.
Forus is a platform for financial institutions and is not a deposit-taking institution. It is launching in SA in conjunction with the National Association of Cooperative Financial Institutions of South Africa and National Apex Cooperative of South Africa, and will hold funds in money market accounts for established co-operative banks and CFIs.
Testbed
Forus is aggressively rolling out its system in Port Elizabeth and, working together with the local government, aims to make it the first cashless city in SA, as well as creating a testbed for innovation.
To begin with, Forus has partnered with the taxi association and the university in PE - two of the biggest cash-using communities. Passengers and students will be able to use their smartphone, or a card connected to their Forus wallet, for small transactions that won't cost them double in fees.
Forus can be used at any of point of sale company Ecentric's customers, which includes the Shoprite Group and Pepkor Group.
A lottery has also been built into the system, which requires no money to enter. Fisher says those who struggle financially tend to play the national lottery with the hopes of one day winning the jackpot. But the chances are so small that this money goes to waste. By having a free lottery, which users enter simply by transacting, he hopes to incentivise people to save the money they would have spent on other lotteries.