SA start-ups selected for World Bank accelerator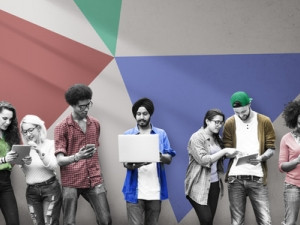 Three local start-ups are among 20 African companies selected to participate in the World Bank XL Africa accelerator programme.
According to the World Bank, the XL Africa accelerator programme is a five-month business acceleration initiative designed to support start-ups from Sub-Saharan Africa, by offering participants assistance in securing up to $1.5 million in early-stage funding capital.
Over 900 applications from all corners of the region were received from start-ups specialising in digital solutions in the fields of edtech, fintech, healthtech, transportation and human resources.
The three local start-ups selected are data analysis company Aerobotics, travel start-up Timbuktu, and e-book distributor Snapplify.
Nine Nigerian start-ups were selected for the programme, and Kenya is represented by five start-ups, while two are from Tanzania and one is from Senegal.
Makhtar Diop, vice-president for Africa at World Bank, says digital start-ups are important drivers of innovation in Africa. "To scale and spread new technologies and services beyond borders, they need an integrated ecosystem that provides access to regional markets and global finance. Pan-African initiatives like XL Africa play a critical role by linking local start-ups with corporations and investors across the continent."
XL Africa is funded by the governments of Finland, Norway and Sweden, and administered by the World Bank Group, with implementation support from IMC Worldwide, VC4A and Koltai & Co.
Over the next four months, the selected 20 start-ups will receive mentoring from global and local experts, learn through a tailor-made curriculum, increase their regional visibility, and get access to potential corporate partners and investors, according to the World Bank.
The start-ups will also take up a two-week residency in Cape Town between 6 and 17 November.
At the residency, start-ups will have the opportunity to interact with and learn from their mentors, peers and partners before concluding with the XL Africa Venture Showcase, held in association with the African Angel Investor Summit. Here entrepreneurs will present their business models to a select audience of corporations and investors, with the aim of raising $250 000 to $1.5 million in series A capital.
Klaus Tilmes, director of the Trade & Competitiveness Global Practice at the World Bank Group, says the programme aims to spotlight the continent's growing digital economy by scouting for and supporting the most innovative tech start-ups.
"The success of these ventures will create a demonstration effect that can attract much-needed growth investment in the sector and catalyse scaling of transnational businesses in the region."
The programme, according to the World Bank, has also collaborated with African investment groups, including AngelHub Ventures, Goodwell Investments, Knife Capital, Nest Africa, Silvertree Capital, Singularity Investments, South African Business Angel Network, TLcom Capital, Zephyr Acorn and 4Di Capital, and corporate partners, such as Orange, Eco, Ringier, and Thomson Reuters.