Starbucks loyalty programme gets tech integration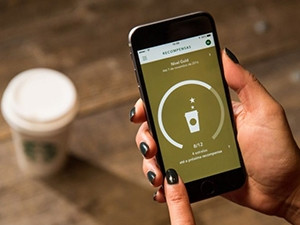 Cape Town-based SWARM Loyalty has integrated three key components of the Starbucks South Africa rewards system: the point of sale (POS) system, Web site and mobile app.
This is according to Roland Ellingworth, innovation and strategy manager at Taste Holdings, the licensee of Starbucks SA.
He adds SWARM played a crucial role in getting the different parts of the loyalty programme, Starbucks Rewards, to integrate seamlessly with each other, resulting in a consistent experience for Starbucks customers with the same information, promotions and personalised offers presented online, on the phone and at the till.
"Our Starbucks Rewards platform has different touch points, the most obvious being our Web site and the newly developed smartphone app," says Ellingworth. "Both of these customer-facing interfaces need to be in sync with our backend point of sale system, so whenever a customer makes a purchase in-store or retrieves and makes use of a reward, the action is immediately updated and reflected across our system."
He adds the integration allows a real-time view of purchases and buying habits for all customers across the network. "This allows us to personalise client experiences as well as tailor it to their preferences."
The rewards programme consists of two levels ? green and gold ? each offering value-added benefits to customers.
SWARM director Rowan Vlaming says the country is finally seeing loyalty evolving into a far more consumer-friendly offering, moving away from just being a mechanism that provides points and rewards into a more effective full consumer engagement solution.
"The South African loyalty environment is a very healthy one, with strong players and great offerings in the market. Consumers are very responsive and engaged with loyalty programmes. Demand for and usage of loyalty programmes has a healthy year-on-year growth. Starbucks Rewards is a great example of a modern rewards system delivered exclusively on a digital platform, with numerous benefits for both Starbucks and its customers."
SWARM Loyalty is a company within Dynamic Technologies and has deployed its solution to other retailers including Kauai, TWISP, Bootlegger and Wakaberry.