Telkom CEO resigns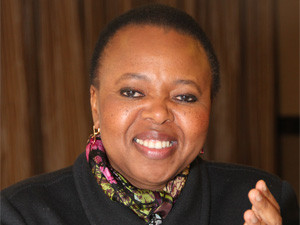 Telkom CEO Nombulelo "Pinky" Moholi has resigned, 18 months after taking the reins at the telecommunications operator.
Moholi notified the company of her intention to step down before the end of her contract period, Telkom said in a brief statement this morning. She will relinquish the post in April next year. The company made the announcement to shareholders this morning, before the market opened.
Telkom says its board of directors will set out to find a replacement CEO "once it has filled the current vacancies" - of which there are at least eight. "The process of filling the vacancies on the board has commenced and announcements will be made in due course."
Moholi, whose appointment as CEO of the country's biggest fixed-line operator was announced in March last year, replaced acting head Jeffrey Hedberg, after he decided earlier in 2011 not to renew his contract.
During her tenure, she oversaw the sale of the Multi-Links business to an associate of former adversary Helios Towers Nigeria, for $10 million (R68 million), and was at the helm when government spurned a R3.3 billion offer from Korea-based KT Corporation to buy 20% of the group, earlier this year.
Government, Telkom's single biggest shareholder with a 39.8% stake in the company, has yet to tell the investor community what options it has to turn around the company after turning down the offer.
Revered leader
Moholi was Telkom's first woman CEO and was the fourth chief executive, during a period of five-and-a-half years, following the departure of Sizwe Nxasana, in September 2005. Nxasana's tenure lasted seven years, and no other CEO since has served out the duration of his or her contract.
An ICT veteran, Moholi left Telkom under difficult circumstances in 2005. She moved to Nedbank for a three-year stint, before returning to Telkom in 2009 to head up its local operations.
Moholi was widely respected within and outside Telkom, and was earmarked to replace Nxasana as CEO.When she returned in 2009, the market expected her to take over from Reuben September, who left in a surprise move in the middle of 2010.
Moholi has 23 years' experience in the ICT sector, and spent 15 of those years in executive management, Telkom said when she was appointed. She has an electrical engineering degree from the University of Cape Town, and has also completed executive management programmes at Stanford and Harvard universities.
Moholi's resignation follows that of Lazarus Zim, who announced he would step down as chairman last month. While he was originally appointed for a 12-month period, Telkom said in February this year that Zim would stay on in the position.
Telkom also announced the resignation of Neo Phakama Dongwana from the board. Dongwana has been an independent non-executive director of Telkom for about eight months, since February.