When in Africa...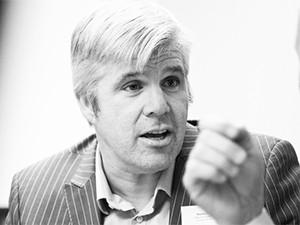 Africa's not for sissies, sang the late iconoclastic musician Syd Kitchen. One could reference the Outback, the Siberian wastes, the top of the Andes. But, when it comes to tough, Africa is in a league of its own. Those places tend to be aggressive because of their sparsity. Africa is the opposite ? it's bulging with opportunity and diversity, but refuses to be tamed. You must understand its rules.
What is the first rule of Africa? Don't talk about 'Africa'.
"African countries don't like it when you talk about 'Africa' in the singular," says Matthew Blewett, CIO, Business Connexion. "It has a paternalistic implication." This statement echoes across the roundtable, soon supported by a second thought: Africa has changed.
"Between 1998 and 2003, we (South Africa and elsewhere) had a lot to offer," says Larry Annetts, chief marketing officer, MTN. "But the landscape has matured a lot in many of the countries. You don't just come in and wave your stick around. Engagements have to be collaborative in nature."
Africa rising
The mindset in Africa has shifted in the past 15 years. Many credit the endless efforts by the telecommunications and financial industries for this, lifting all boats with the tide. It has created a remarkable change in numerous countries and a technology explosion. This has matured both the companies seeking to move into Africa and the countries they approach. Blewett says it's interesting how in the past, a post into Africa was considered a punishment. But now, companies send their best people, because Africa is where growth can be found.
"Operating environments have changed," adds Douglas Craigie-Stevenson, Group MD, Vodacom Business Africa. "It's now more results-driven. This also means you have fewer chancers. That old story about taking off somewhere as an electrician and landing in an African country as an electrical engineer doesn't happen anymore."
Make a few friends
The idea that SA has an advantage is simply not true, says Andrew Owens, head of IT at Teraco. The prolific engagement by China proves this: when it comes to entering African markets, all outside countries have advantages. Markets do business not because a company hails from SA, but because it offers value.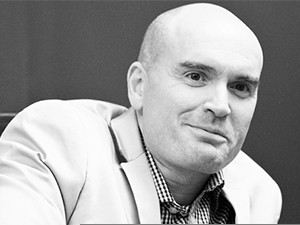 That said, there's something about being part of the continent, notes Kuda Mushambi, chief commercial officer, Nomanini. Its products are assembled locally, something that stirs a sense of solidarity with other African nations: "What I find is that when we present what we do and they learn it's designed in Cape Town, there is a sense of pride. 'Made in Africa' means something."
Still, when approaching an African country, don't think of it as any different to expanding operations into a European, Asian or other territory. Understanding the local landscape is crucial.
In fact, not understanding things on the ground is a deal-breaker, which is why there are two key rules to expanding into a foreign territory: don't be a weekday warrior, and make the right friends.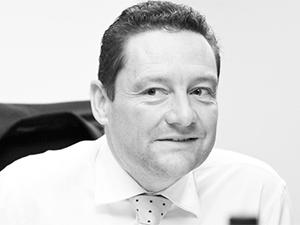 There's no substitute for local partners, especially in today's services-oriented market, says Gerhard Hartman, head of Department: International Division, Sage Payroll & HR: "We want to get the value not just of a solution, but of a service. That's something we have to give over to the partner. It's about different mindsets. When you go to Zimbabwe, think like a Zimbabwean."
Partners are also important to digest local quotas, regulations and bureaucracy. They are indispensable when it comes to the fine print. That's something you don't want to get wrong. Annetts cites an example in Iran where a misunderstanding around location-based services ended up being very costly. The contracts may have been in English, but that was not enough. Local context is key.
"At first, our contract work was a case of getting the language terms right," says Steven Sutherland, sales director: Africa, MiX Telematics. "But give it to the partners to have a look and you see how much red pen goes into it! It's not because the language is wrong, but rather how it is interpreted. What you mean and what they think you mean can be different."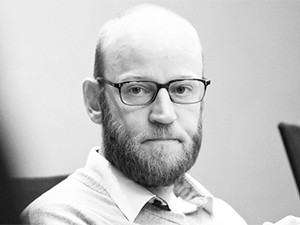 An important side note around contracts: they may be crafted by the greatest lawyers on the planet, but the real litmus test is the local legal system.
"What is the value of the contract and the law behind it? How will the legal system support the contract? It's when it goes into the legal system that the challenges start," says Craigie-Stevenson. Generally, everyone is in agreement that avoiding legal action is the smart play. But that means one needs to find the right partner ? and that is easier said than done. Yet, progressive African countries understand the benefits of foreign investors to their economies and, as such, take legal disputes seriously. Fears of a natural bias towards local interests are often unfounded.
Still, the best way to not even reach a court is with local partners. The real challenge is finding those partners...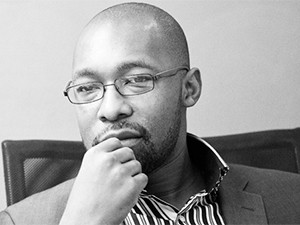 Large companies can benefit from leveraging their peers or even customers they followed to a new market. Smaller firms will have it a bit harder, says Mushambi: "We're in seven countries, but it's still incredibly difficult to find partners because we're not an established brand. The guys we work with aren't in a directory of 'right partners'. For us, it takes a lot of beating the bush, using contacts that know contacts that know a contact that knows a family member who knows a contact."
Yet, even large enterprises can struggle for partners. The cleanest way to move into an environment is through acquisition. But, finding a company with the maturity to place a good value on it is tricky, says Blewett: "Many companies, especially in the ICT solutions space, tend to be two to five years old. There's no history. So to invest from a venture capitalist mindset is easier, as there are many start-ups. But if you're looking for a mature company with a broad ICT skillset, that is almost non-existent. So it's hard to find that."
The good news is the more established a business becomes in a country, the easier it gets, says Craigie-Stevenson: "People get used to you. Once they understand your positioning, a lot of barriers start to disappear."
No weekday warriors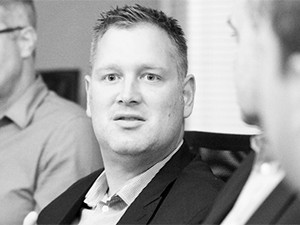 Of course, the trick is to become established, and this is where many companies fall short. That could be said for any country and the nations of Africa are no different: weekday warriors won't get far.
Craigie-Stevenson relates an interesting example: "In Mozambique, you have the locals, the expats and the South African expats. Because South Africa is next door, the last group tended to go home over weekends, but not the other foreigners. They stayed and engaged with the environment. As a result, they got things done a lot faster."
It's an opinion shared around the table ? Annetts adds that when expanding into a new territory, their contracts required six months before going home and a minimum two-year commitment.
One reason for this is to really understand how a country functions. For example, Gwendal Pelicot, divisional director: Africa, EOH, tells of arranging marketing and solutions seminars in Nigeria. These were normally arranged for the mornings, but it eventually became apparent that the workforce there prefers late afternoon and evening events.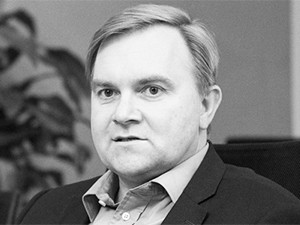 "Instead of doing breakfast workshops, we started at 4:30pm and found the attendees were happy to run until late. And if you can network on Saturdays and Sundays, you became part of the community that lives in the country. Suddenly, you're no longer an expat."
He adds that it's important to formalise a company in the country: "If you fly in, do business and leave after a week, there's a nice fire you lit there, but now it's gone. Extinguished."
The overall message is clear: Africa is the continent of the brave and the spoils are there for those who are willing to do it right, stick things out and always work towards the bigger picture.
Managing risks
Although it varies from country to country, Africa has risks associated with it. This may come in the guise of falling commodity prices, but has gone as far as terrorism and disease outbreaks. How can a company navigate these risks?
The roundtable outright rejects the idea of a war chest. Instead, it's business as usual: make a business case, assess the risk, ponder the rewards, and be in it for the long run. Above all, don't just run at the first sign of trouble.
"It looks bad if you just bugger off," says MTN's Larry Annetts. "When Boko Haram grew aggressive in the north of Nigeria, we lived with all those base transceiver stations being bombed. We stuck it out. There were threats of them coming to Lagos, so we had our office windows bomb-proofed and moved offices to the interior of buildings. But you can't just leave because some things have gone bad."
If you have a good idea that will work in certain markets, don't wait on it. There are a lot of markets encroaching on Africa.

Andrew Owens, head of IT, Teraco
Also, don't make the risk bigger than it is. A company enters a market because it sees opportunity, says Business Connexion's Matthew Blewett: "It's measured against any other geography. We're there because margins could be better. Or we believe in the growth. The upside covers whatever the risks may be. It can be much more expensive through licences and insurances to set up shop in many European and other Western countries than many African countries."
Local skills
Developing skills in an African country is increasingly a requirement by local entities and also for the companies involved. Mark McCallum, director and head of Global Services: Africa, Orange Business Services, notes this focus is growing ever stronger, usually enforced by strict government requirements. Fortunately, it also means governments are more open to help companies bolster skills, says Sage's Gerhard Hartman, adding there are skills development programmes in countries such as Nigeria that can be tapped.
Local skills development will be key to success, says Vodacom's Douglas Craigie-Stevenson: "Talent is hard to retain and there's a lot of poaching. We constantly lose good people to the banks. You need to have a good HR function that knows how to find and keep talent."
Local partners are key, and don't be scared of failure.

Larry Annetts, CMO, MTN
Understanding local employee expectations is also important. For example, MTN's Larry Annetts notes that at first, they lost a lot of people because in Nigeria, level 3 managers expect a car. One cannot simply copy and paste what works in one country to another. But the benefits are also great: "I've actually imported some people back to SA. We have expats from countries like Nigeria and Iran. They're more energetic, more eager to learn and bring better ideas to the table."
Ethics
Africa has a reputation for doing things under the table, but that's an unfair characterisation, says Matthew Blewett from Business Connexion: "It's not an Africa problem. It's a world problem. You will encounter shady activity everywhere."
Nonetheless, stepping into transactional grey areas to get things done is always a temptation, one the roundtable participants are careful to tiptoe around. The main area of concern is whether local partners are on the up and up. MiX Telematics' Steven Sutherland points out the importance of understanding where the buck stops: "Ethics don't end at your partners and you're still responsible for their conduct. What they do could end up with your CEO being arrested. So don't pay lip service to this."
Choose your countries and focus on those. Don't spread yourself too thin.

Stefano Mattiello, GM: Emerging Africa, Cisco
Easier said than done: how can one expect to keep partners in toe, not to mention not violate global and territorial governance regulations? Orange Business Services' Mark McCallum says they avoid the issue by refusing to pay facilitation fees. Instead, Orange focuses on having local employees on the ground, only using partners for customer support scenarios.
Unfortunately, there's no definitive answer from the group around this topic, other than to keep your nose clean and perform due diligence when checking out partners. R'ean Van Niekerk, MD, Metacom, recommends using business agreements to lay out an understanding around expectations and conduct. But Stefano Mattiello, GM: Emerging Africa at Cisco, has a silver lining: "Corruption is usually at the edges of business transactions. Good partners see how mutually beneficial growth is. They have as little interest as you to ruin that."