Denel to bulk up satellite capability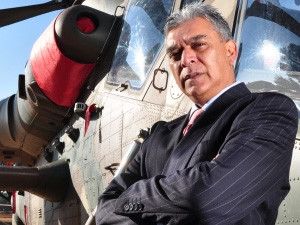 Denel's absorption of Sunspace's capabilities is expected to strengthen SA's satellite-building capacity, opening the door for the state-owned arms manufacturer to undertake work for the South African National Space Agency (SANSA).
Sunspace slipped into a precarious financial position and went into business rescue, after the state delayed its investment in the satellite company. The Department of Science and Technology (DST) is buying out its assets for R55 million, in a deal that should be wrapped up by the end of this year.
Denel says it is not buying a new business, but will execute contracts for SANSA, while the DST is purchasing Sunspace's tangible and intangible assets on behalf of the space agency.
A new business unit within Denel Dynamics, which focuses on tactical missiles, precision-guided weapons and unmanned aerial vehicles, will be created, and the bulk of Sunspace's staff will move to the new unit, which will continue to operate from Stellenbosch.
Denel has been exploring opportunities in satellite and space engineering, in conjunction with SANSA and the DST since 2011. "Denel was involved in the previous RSA space programmes until 1996 and has a latent space capability, including key staff that still work for Denel on various current programmes, as well as the Houwteq satellite test facility near Grabouw," says Denel CEO Riaz Saloojee.
Boosting tech
Houwteq provides facilities to design and test small satellites, which include the metrology, integration and vibration/acoustic noise test facilities. Sunspace was involved in low-earth orbit satellite development, design, building, integration, testing and commissioning.
Saloojee says incorporating Sunspace into Denel will allow it to take advantage of the synergies and the latent capability within the state's defence technology group for the broader "national technological benefit". Denel says it will be able to retain the "critical" home-grown capacity developed by Sunspace and strengthen it through its Dynamics engineering skills development programme.
Sunspace was set up as a spin-off of the satellite development research programme at the University of Stellenbosch and has undertaken a number of space programmes, including the design, development and manufacturing of SA's second satellite, SumbandilaSat, with which contact has been lost for some time.
The execution of the contracts will be a collaborative effort between Denel Dynamics as the main contractor to SANSA and the Council for Scientific and Industrial Research, universities, various high-technology industries in SA, and the DST.
"As Denel, we are pleased to be in the process of implementing a key strategic objective of government, which is to increase collaboration within the state, while we will also be leveraging Denel's capabilities to contribute towards the broader knowledge-based economy and advanced manufacturing in our country," Saloojee says.
Payouts
Sunspace's precarious financial position did not result from the incompetence or neglect of directors or staff, states the rescue plan. "In fact, just the opposite is true. It is remarkable what the company achieved with the limited financial sources available and with the required government support sadly lacking, notwithstanding numerous decisions and undertakings to do so."
The latest available update from the business rescue practitioners, sent to stakeholders, indicates the first payment from DST, expected to be R27.5 million, will be used to pay out half of the dividends.
Sunspace had tangible assets worth R850 000 when it started, and acquired other assets worth R233 316. Its intellectual property is estimated to be worth R1 million, taking its total assets to R2 million. However, claims against it amount to R5.5 million, including one from the South African Revenue Service (SARS) for R3.98 million.
Staff, who have not been paid for two years, will receive some of the proceeds as soon as tax directives are received from SARS, it notes. The final payment to creditors and stakeholders will happen six months after the first payment.