Viewpoint: WFM tools address future business scenarios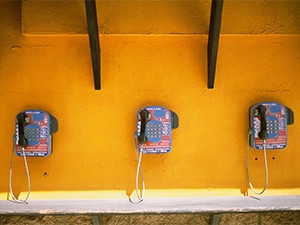 A new study by Grand View Research revealed the global workforce management (WFM) solution market is expected to reach $11.09 billion by 2025.
The market research and consulting company states "globalisation, a younger and more diverse workforce, and the growing use of digitalisation in day-to-day operations of organisations are anticipated to aid the growth of the workforce management market in coming years".
It adds: "The demand for interaction and integration in daily operations and the necessity to operate as a unified enterprise are further driving technological as well as social advancements in companies worldwide."
Eric Hagaman, a product manager at our software partner company, Aspect, notes: "Workforce management is an integral part of the agent's work environment, but agents see only the end-result of a complex planning process managed by contact centre workforce analysts. These experts are steeped in the nuances of forecasting models, workforce labour categories and expected labour shrinkage."
In Hagaman's blog, "Workforce analyst enhancements you will need by 2020: Workforce Management Excellence, Part II", he looks at the following advanced WFM features that are necessary to manage a workforce in just a few years:
Flexible service quality goals
"It is crucial to focus on the service quality goals that actually drive business results, while balancing customer experience with cost, risk and other business objectives. As the business or product strategy changes, so must the relative importance of various service quality goals.
"For example, if a business starts to face significant competition, it might change its strategy from driving revenue to decreasing cost, and this would likely mean reducing the number of agents and sacrificing average speed of answer and other KPIs.
"Proper staffing for a large organisation in a changing business environment is particularly difficult, because you need to answer staffing questions about an inter-connected network of contact centres, each with its own goals, operating in multiple channels.
"With 2020 on the horizon, your workforce management system must be able to easily change the goals upon which it optimises, whether they be service level percentage, average speed of answer, average customer reply time, balancing over/under staffing, staff cost, full coverage, or other," he says.
Agent scheduling agility
Hagaman maintains companies are increasingly experimenting with more flexible scheduling options to attract high-calibre workers, while continuing to manage costs effectively. "In this more agile world, you must build staffing schedules in interchangeable ways; for example, templates of business-approved patterns or employee preferences, factoring in union limitations, work rules, and accounting for equity.
"Then you must assign those schedules to employees or bid the schedules out in multiple ways or capture them in rosters with predictable repeating patterns from the employee perspective.
"You also want to create predictable schedules for senior staff and more flexible schedules for new and part-time staff, while creating preferred shifts for your business and less desirable shifts for your outsourcing partners. It's a complex problem, especially in a rapidly changing business environment, so a WFM system that truly stands up to the workforce dynamics in 2020 will need to be extremely flexible and capable when creating schedules," he notes.
Planning sandbox
"It's impossible to predict the future, but you can take steps to mitigate the risk of unexpected events having significant negative impact on your goals," says Hagaman. "A good WFM tool should easily run many 'what if' scenarios to test the robustness of the labour plan under duress. What if a newly released mobile phone creates twice the customer service call volume you expected? What if you offered 10% of your shifts as part-time? What if you cancel coaching for the month of March? What if you reduce your service quality goals by 15%?
"The cost of poor planning can be immense in terms of profits and customer satisfaction. Unfortunately, many WFM systems on the market don't allow unlimited 'what if' testing of schedules without affecting the official schedule."
Virtual people
Rapid growth or a new business initiative often calls for new employees with new skills as well as their associated schedule preferences. "When you create your contact centre staffing plan, you may need to include 'virtual people'; that is, people whom you have not yet hired but will eventually support changing requirements," continues Hagaman.
"Less advanced WFM systems require the workforce analyst to actually enter dummy employees in the system in order to create a staffing plan. More advanced systems allow you to complete the planning work without awkward workarounds, by helping you predict the number of staff with a particular skillset required to handle future workloads."
Globally extensible
In today's dynamic contact centre environment, the WFM solution needs to be flexible enough to expand in any number of ways. Many organisations distribute contact centres locally and internationally, but this requirement has significant repercussions on WFM system design.
Hagaman explains: "The network architecture must support potentially many users in many sites while keeping data in sync across these sites. Also, with a global footprint, the WFM solution must support multiple time zones and handling of daylight savings time in addition to multiple languages in multiple regions.
"With each centre being unique, you need integration flexibility, so you need a rich set of APIs and an open system running on off-the-shelf non-proprietary components. Not all WFM solutions on the market include features that make WFM globally extensible."
Cloud and pure software as a service versions of WFM solutions are now available to assist with forecasting and scheduling as well as answering 'what if' scenarios, plus addressing the reality of the digital economy for years to come.