Want it? Go online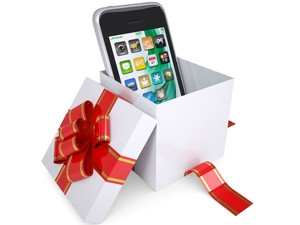 E-tailers are seeing good demand from consumers this year as people turn to the Internet to make shopping easier.
Among the items that are in demand ahead of the festive season are fashion accessories, gadgets and toys. E-tailers report sales surging anywhere between a quarter and double compared to 2013.
Superbalist.com marketing manager Megan Biebuyck says sales have grown 100% year-on-year as users become more open to the idea of shopping online, especially when it comes to occasion-specific shopping or peak gifting seasons. "Time is the new currency and online shopping effectively answers that need."
Biebuyck notes the risk concern is decreasing, and - with free shipping and returns - the barriers to entry are far lower than previously. She notes the concept of free returns has boosted fashion sales, and consumers are discovering new brands they did not know existed. "Online shopping has an extremely bright future and it's exciting to be in such a space where the sky's the limit."
Joland'e Duvenage, CEO of eBucks Rewards, concurs with Biebuyck, noting: "As more South Africans go online, it's clear that people are also moving some of their shopping to online - even for high-end goods such as smart devices and televisions." She adds local shoppers are becoming comfortable with online shopping.
So far, eBucks members have spent more than R160 million, mostly in eBucks, across the channels offered to shoppers during the festive season, says Duvenage. "As we go into December, we anticipate this number to grow to well over R280 million. In the eBucks Shop alone, we're already on 39% growth versus the same period last year, with a sharp rise in the purchasing of electronics like smartphones and tablets."
John Schickerling, online marketing manager at WantItAll.co.za, says the site, which has grown sales 25% year-on-year, has seen "massive growth in consumers shopping online". He adds shoppers now have more choice, with more and more retailers opening up online stores.
What's popular
Local online sites shared their most popular products this year:
Superbalist.com:
1. Nutribullet.
2. Sneakers (Nike / New Balance / Converse)
3. Crosley
4. Watches (Casio, Fossil, Triwa, Rumba Time)
5. Cameras (Instax Fuji)
6. Planters
7. Denim and fashion-related merchandise
8. Solar lights
9. Tassen bowls
10. Novelty toys such as Star Wars
eBucks.com:
1. Gift vouchers
2. Electronics such as smartphones, tablets and eBooks
3. Lifestyle appliances such as coffee machines
WantItAll.co.za:
1. Kindle Fire HDX 7
2. Kindle Paperwhite 3G
3. Amazon Fire TV
4. Kindle 6
5. Roku 3500R Streaming Stick
6. Cards Against Humanity
7. ROKU 3
8. Jawbone Jambox
9. Nest Learning Thermostat
10. SkyBell WiFi Doorbell